ZEBRA seeks recyclable blades

Print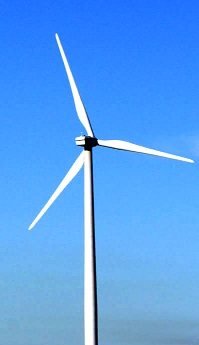 Engineers are working on the first fully-recyclable wind turbine blades.
The ZEBRA (Zero wastE Blade ReseArch) project is bringing together industrial companies and technical centres to demonstrate on a full scale the technical, economic and environmental relevance of thermoplastic wind turbine blades, with an eco-design approach to facilitate recycling.
With a product lifespan of 30 years and a wind turbine recyclability rate of 85 per cent to 90 per cent, the wind power industry is now looking to close the remaining gap.
The ZEBRA project establishes a strategic consortium that represents the full value chain, from development of materials, to blade manufacturing, to wind turbine operation and decommissioning, and the final recycling of the decommissioned blade material.
"The ZEBRA project is a great opportunity to join together Arkema, CANOE, ENGIE, LM Wind Power, Owens Corning and Suez who are key leaders in the wind energy sector. We look forward to carrying out constructive work altogether to improve wind energy performance and efficiency," says Céline Largeau, ZEBRA project Manager.
The ZERBA consortium includes;
ARKEMA, which has developed Elium - a thermoplastic resin, well known for its recyclable properties by depolymerisation or dissolution.
CANOE – experts in polymer formulation, carbon fibre development and polymer recycling. CANOE has recently developed a very innovative recycling process of fibre-reinforced acrylic composite material by dissolution method providing a high added-value recovery of both separate recycled methyl methacrylate monomer and recycled fibre
ENGIE - a major wind farm operator, with 8.5 GW under management, and the French leader of the wind industry, with more than 2.6 GW of installed capacities.
LM Wind Power - a designer and manufacturer of wind turbine blades, with more than 228,000 blades produced since 1978. The Cherbourg factory associated with the ZEBRA project has produced the largest blade ever manufactured at 107 metres in length.
OWENS CORNING - one of the world leaders in the field of glass fibre and composite elements and the inventor of patented High Modulus Glass technology that created step change performances in the wind industry the last decade.