WHO issues antibiotic warning

Print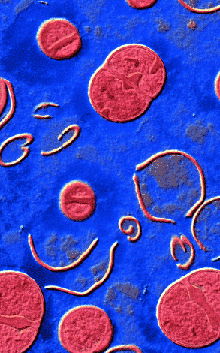 The World Health Organization (WHO) has warned there is not enough money or innovation going into developing new antibiotics.
Two new reports reveal a weak pipeline for antibiotic agents. They find that the 60 products in development (50 antibiotics and 10 biologics) bring little benefit over existing treatments and very few target the most critical resistant bacteria.
While pre-clinical candidates (those in early-stage testing) are more innovative, it will take years before they reach patients.
"Never has the threat of antimicrobial resistance been more immediate and the need for solutions more urgent," says Dr Tedros Adhanom Ghebreyesus, Director-General of WHO.
"Numerous initiatives are underway to reduce resistance, but we also need countries and the pharmaceutical industry to step up and contribute with sustainable funding and innovative new medicines."
The reports also found that research and development for antibiotics is primarily driven by small- or medium-sized enterprises with large pharmaceutical companies continuing to exit the field.