Warming to drive extreme frequency

Print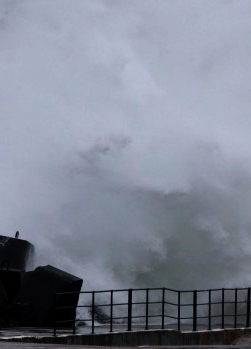 International research suggests global warming of 1.5°C may mean extreme sea level events will occur much more frequently.
Advanced computer modeling suggests that even if the world can limit global warming to 1.5°C, extreme sea level events - triggered by the combination of storm surges, tides and waves - that would have hit roughly every century may occur every year by the end of the 21st century.
The study of 7,000 coastal areas around the world found many of these areas may see annual extreme sea level events even earlier.
The scientists say the areas that appear most vulnerable are in the Tropics, while some northern areas may not face increases in the frequency of these events, even at global warming levels of 5°C.
The full study is accessible here.