Vaccine waiver struggles

Print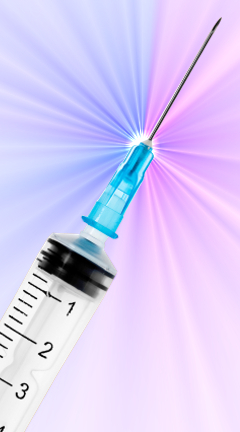 Australia is resisting a bid to allow generic COVID vaccines.
Rich countries including Australia prevented some of the world's poorest from freeing up the manufacture of COVID-19 vaccines at a recent meeting of World Trade Organisation member states.
A bid by India and South Africa was backed by over 115 other countries, calling for patents to be temporarily waived on COVID vaccines and technology.
The plan pits commercial and trade interests against human rights concerns, and Australia is leaning toward the side of big business.
Poorer nations want intellectual property rights of vaccine "recipes" to be shared so that life-saving medicines can be spread to those struggling to secure supplies.
Access to vaccines is already very uneven with high-income countries, including Australia, having bought 4.7 billion doses, compared to just 770 million doses purchased by low-income countries.
The 16 per cent of the world's population living in Africa has received less than 2 per cent of the COVID-19 vaccine doses administered around the world.
At the current rate, it will take until sometime in 2024 for the world's eight billion people to be vaccinated.
Hundreds of Australian medical officials and academics have signed a letter calling on the federal government to push for the intellectual property waiver.
The Department of Foreign Affairs and Trade says Australia has already helped with $61 million in funding to the World Health Organisation's COVAX facility, which distributes vaccines to poor nations.
"[Trade Minister Dan Tehan] has met with World Trade Organisation Director-General Okonjo-Iweala and discussed ensuring international trade rules, including on intellectual property, promote timely, widespread and equitable access to COVID-19 vaccines. Australia has not sought to block the proposed waiver of international IP rules," a spokesperson said.
But Australia has argued in informal talks at the Trade-Related Aspects of Intellectual Property Rights council that the intellectual property waiver would create common law implications that need to be explored.
Médecins Sans Frontières Australia program director, Simon Eccleshall, says Australia is delaying the push for waivers.
"They are actively seeking to identify barriers and obstacles, bureaucratic obstacles, to slow the process so they could say, 'We're not blocking this', but it's very evident that they're doing everything within their power to slow the decision-making," he said.
"They don't want this to come to a decision point, and they keep raising questions upon questions upon questions, and weeks – months, now – are passing. It's obviously a deliberate tactic to avoid getting this to a decision, anytime soon."