Unis entangle for quantum centre

Print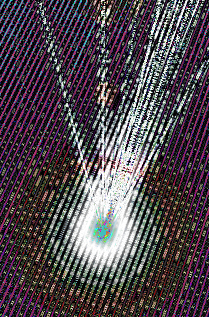 Major universities have joined forces to set up a new centre for quantum science.
The new Sydney Quantum Academy is a joint project by the University of Sydney, University of New South Wales, Macquarie University and University of Technology Sydney.
Quantum theorist Professor Stephen Bartlett says the academy could be the birthplace of the world's first full-scale quantum computer.
"Building a quantum computer is really one of the grand challenges of the 21st century," he said.
"We have this remarkable opportunity here in Sydney in the city with the amazing researchers that we have."
The quantum leap is likely to revolutionise many scientific and technological fields.
"There are problems in medicine, in infrastructure, in new materials, in transportation and in health," Professor Bartlett said.
"We need new computing power to solve these types of problems and the quantum computer is going to give us more computing power than we ever thought possible."
Backed by $500,000 from the NSW Government, deputy vice-chancellors from the four universities will develop a detailed proposal for the Sydney Quantum Academy.
They will report to the NSW Government in August.
"I know it will bring jobs of the future," Premier Gladys Berejiklian said.
"It will mean we have the best and the brightest around the world attracted here.
"Why shouldn't we be the Silicon Valley of the Southern Hemisphere?"