Uni funding cut freeze could warm Senators

Print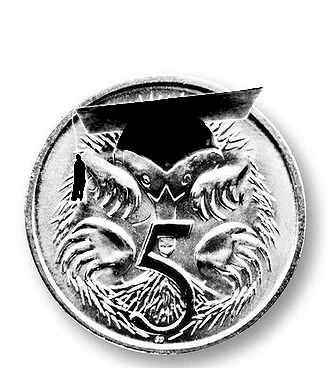 News Corp reports say that Abbott Government may sacrifice up to $2 billion in budget savings - scrapping proposed cuts to gain support for university deregulation.
The government was seeking to make a 20 per cent cut to course funding and make institutions free to set their own tuition fees.
But the paper claims to have insider information that the government may scale back or scrap the funding cut if Senators would support deregulation.
The Prime Minister put the topic on the agenda earlier this week.
"There is still a lot of work to be done, starting with the higher education changes," Mr Abbott said on Tuesday.
"It is overwhelmingly supported by the universities. This is an important reform for them and an important reform for our ­country."
The newfound flexibility on the reform package is likely aimed at winning the support of South Australian senator Nick Xenophon and Palmer United Party (PUP) senators, who have so far stood against the bill.
Giving up the cuts would also scuttle Labor's fearful threats of $100,000 degrees - if universities went with more modest fee increases as a result.
The government's proposal to deregulate would remove the cap on student fees, bringing in a new funding stream to for universities.
Some reports say it will let them keep pace with rising enrolments, which are up by about 20 per cent since Labor removed a cap on student numbers in 2010.
Some senators have been sounded out already.
Senators David Leyonhjelm and Bob Day support the government's university shake-up, Australian Motoring Enthusiast Party senator Ricky Muir does not appear convinced either way, independent senators Nick Xenophon and Jacqui Lambie voted against it last time, and the PUP leader Clive Palmer has been vocally opposed too.
But PUP's Senator Zhenya Wang allegedly told News Corp that scrapping the funding cut made th package "more attractive", but he would still go with what Mr Palmer told him.
"I'll put my view to the party room and try to be convincing but Clive is a better speaker than I am and much stronger than I am. I'm a featherweight in the party room," Senator Wang said.
Education Minister Christopher Pyne's spokesperson gave hints that further compromise on the government's proposal could be on the way.
"As we continue to negotiate with the crossbench senators, we do not intend to give a running commentary on specific measures and any potential budgetary ­impacts," he said.
"The ­government continues to work towards an implementation of the reforms by 2016."