Turnitin purchase approved

Print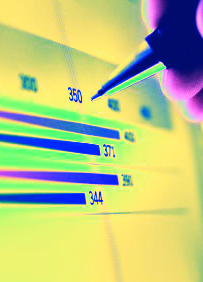 Regulators say they will not stop the merger of two major anti-plagiarism firms.
Ouriginal Group AB (Ouriginal) is to be acquired by Turnitin LLC, via Turnitin UK Ltd. (Turnitin). Both are international providers of anti-plagiarism software, overlapping in the supply of this software to secondary and higher education customers.
Anti-plagiarism software is used by educational institutions to scan student assignments on submission to identify potential plagiarism.
The Australian Competition and Consumer Commission (ACCC) was initially concerned that the proposed acquisition would remove a significant and innovative competitor to Turnitin in the supply of anti-plagiarism software.
However, an ACCC investigation has now concluded that the proposed acquisition is unlikely to substantially lessen competition in the supply of anti-plagiarism software to Australian higher education customers.
"Turnitin is the dominant anti-plagiarism software provider in Australia. This is due largely to its superior technology and large database of previously submitted student papers and academic journals that are used to check submitted works for plagiarism," says ACCC Commissioner Stephen Ridgeway.
"Ouriginal, on the other hand, has a minimal presence in Australia with few customers and no Australian-based employees, and is not a significant competitive constraint on Turnitin," Mr Ridgeway said.
"Ouriginal does not appear to be driving innovation in anti-plagiarism software. Turnitin's incentive to innovate is primarily driven by competition from other providers and this will continue following the proposed acquisition."
The ACCC also noted that there are several anti-plagiarism software providers that could expand into the Australian higher education sector, including Google and Microsoft, who currently provide anti-plagiarism software for secondary education customers and some higher education institutions, and Compilatio, a leading anti-plagiarism provider in Europe.