Trump stumps up on coal claims

Print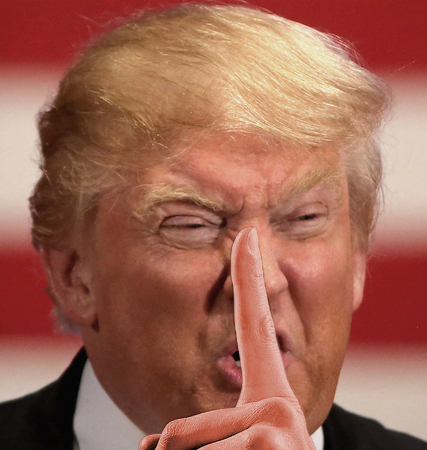 President Donald Trump has allowed controversial oil pipelines to move ahead, while gagging EPA workers.
Trump has signed executive actions to advance approval of the Keystone XL and Dakota Access oil pipelines, scrapping efforts by former president Barack Obama to block construction of the two pipelines.
Trump's executive actions declare that oil pipelines constructed in the US must be built with US materials, cutting parts of the regulatory process and environmental review process.
Protesters of the pipeline projects condemned the decisions.
"President Trump is legally required to honor our treaty rights and provide a fair and reasonable pipeline process," said Standing Rock Sioux Tribe chairman Dave Archambault II in a statement.
"Americans know this pipeline was unfairly rerouted towards our nation and without our consent. The existing pipeline route risks infringing on our treaty rights, contaminating our water and the water of 17 million Americans downstream."
More information on the pipe deals is available here.
Meanwhile, Trump's administration has moved to silence several government agencies on environmental issues.
Staff at the Environmental Protection Agency, the Interior Department, the Department of Agriculture and the Department of Health and Human Services (HHS) face new limits on how they communicate to the public, according to reports.
White House press secretary Sean Spicer was unable to answer whether the EPA had been gagged during a press conference this week.
"I don't know ... we're looking into it. ... I don't think it's a surprise we're going to review the policies, but I don't have any info at this time," he said.
The gag allegations are reported in full, here.