Teo wants rural role for robots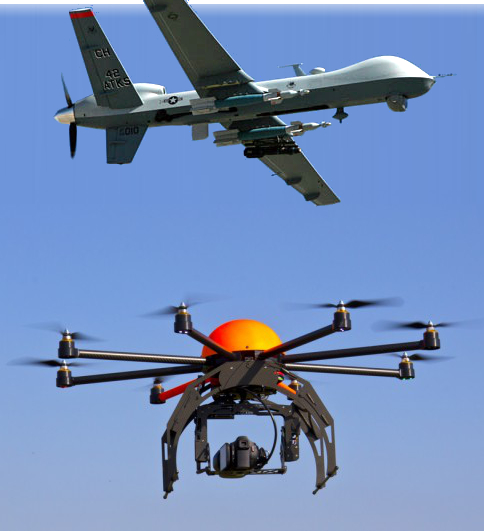 Experts want to use autonomous drones to deliver medical supplies to remote communities.
Neurosurgeon Charles Teo has taken the lead on Angel Drones - a new project that seeks to employ a drone delivery system for supplies such as blood and organs to hard-to-reach areas.
"We chose that title [Angel Drone] because we believe that although drones have been used for industries such as mining and unfortunately war, it's about time we utilised that technology for the betterment of mankind and the greater good," Dr Teo said.
The said it was an exciting idea, but regulations around drone use are a major obstacle.
"Once the regulations are in place, and I think that's a huge hurdle that we need to jump, then we'll be able to transport not only specimens, but human tissue, human organs and even humans themselves through drones."
He said it should be possible to get the system going fairly quickly.
"I believe that if we can get these regulations off the ground — pardon the pun — then I think maybe even within a year."
Dr Teo said Angel Drones had brought in aviation law expert and consultant Ron Bartsch.
"There is technology available that prevents these unmanned vehicles from colliding with anything else," Dr Teo said.
"We've got a person [Mr Bartsch] heading Angel Drone who has 35 years experience in the aviation industry and especially regulation, who worked for Qantas for many years.
"If anyone can do it, he can."
The Angel Drones project has been undertaken by the newly formed Australian RPAS Consortium, which is negotiating with aero-­medical charity CareFlight and the Northern Territory government for trials of a quadcopter drone delivery system for urgent medical supplies to and from a remote Aboriginal community in the Top End.
"This is about saving time and saving lives and these trials will help us seek the regulatory ­approvals we require to use the full potential of drones for various medical applications," said Ron Bartsch.
Healthcare companies, ­including Fullerton Health, are helping fund trials of its medical applic­ations.
"They are particularly interested in the requirement to deliver snakebite anti-venom into the highlands of Papua New Guinea," Mr Bartsch said.
"That little exercise costs them about $80,000 to charter a helicopter but with drones you can do it faster, more safely and at a fraction of the cost."
The goal is to eventually use jet-powered drones to deliver urgent medical supplies, blood and biopsy samples, organ transfer and retrievals and even roadside trauma relief using single-passenger drones with a doctor on board.
"I used to picture drones as these little things that could carry a specimen, for example,'' Dr Teo said.
"But they have drones that can now carry a doctor, a human being. There are also jet drones that can travel at two or three times the speed of sound.
"Angel Drones is a project where we believe we can take this technology that is already used in other fields like mining, the milit­ary, and adapt it to medicine so the whole world can benefit."