Tech money brings batteries home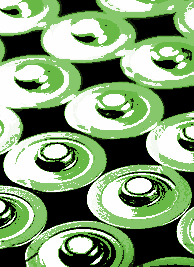 A spin-off company from one of Australia's top universities wants to make nanostructured, gel-based batteries on a commercial scale.
University of Sydney spin-off company Gelion Pty Ltd has signed contracts with big British firm Armstrong Energy, underpinned by an $11 million commitment.
The money will be spent on refining the batteries and their manufacturing process, with strong hopes that the local design could lead the renewable electricity revolution.
Gelion is the brainchild of renewable energy and catalysis expert Professor Thomas Maschmeyer, who is also the director of the new Australian Institute for Nanoscale Science and Technology.
The company is built on Professor Maschmeyer's breakthrough design of nanostructured gels that can significantly outcompete current lithium ion technology in terms of charging/discharging speeds, size, safety, durability and price.
Gelion's work is currently aimed at filling the biggest gap in the rise of renewable energy – adequate storage for residential and commercial buildings.
"The idea is to build houses with batteries inherently included as part of their structure, ready to take advantage of rapidly improving, solar energy technology and also to serve as a buffer for the grid, enabling an ever greater share of renewables to be connected, while grid stability is maintained" Professor Maschmeyer said.
Not only do better batteries reduce the reliance on grid-based power systems, they could transform electric vehicle technology as well.
Advances in electric vehicles have been curtailed by the lack of a truly competitive storage technology, as it still relies almost entirely on nickel metal hydride and lithium ion technology.
Reliance on conventional batteries has made electric vehicles very expensive, but the new battery design should see zinc–bromine systems become suitable alternatives to lithium and metal hydride batteries.
A full commercial demonstration prototype could be developed within four years - now that the major international investment is secured - allowing subsequent engineering for mass production, readying the batteries for their commercial release.
In a recent interview with the ABC, building giant Lend Lease's CEO Steve McCann said he believed large CBD office buildings would soon double as batteries.
"We're thinking about things like working with Professor Maschmeyer to use prefabricated wall segments for example, as, effectively, battery storage or power storage facilities," he said.
The Australian Institute for Nanoscale Science and Technology launches on April 20.