Teachers' scene change not about the green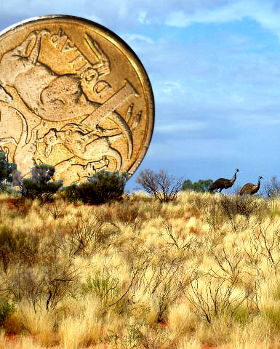 Many rue the idea of having to leave the comfort and convenience of urban living for work in regional areas, with most having to be paid considerably more to "go rural".
But research has found that for school leaders in rural areas, taking on the job is not all about the money.
A Flinders University analysis of 426 survey responses has shown that people become rural education leaders for a wide range of reasons.
Authors Professor John Halsey and Dr Aaron Drummond said it was surprising, but only seven respondents referred directly to extra money.
Given the emphasis placed on financial incentives by education departments to attract and retain staff for country schools, the team says this was not an expected figure.
"This is good news, and clearly supports the need to have recruitment policies and practices which are targeted and nuanced rather than ones which just rely on money to fill country leadership vacancies," said Professor Halsey, the Sidney Myer Chair of Rural Education and Communities.
The research analysed responses of country educational leaders from around Australia to the question: "Briefly describe why you applied for a rural/regional/remote leadership position".
The responses fell into 19 groups of reasons, with "career" (a total of 31), "to make a difference" (32) and "prefer the country" (64), being the most frequently cited reasons.
Lifestyle was cited by 36 people and opportunities for leadership by 27.
"In essence, the research shows that educational leaders apply to work in rural, regional or remote areas for either professional, personal, or place – 'I like living there' – reasons, or combinations thereof," Professor Halsey said.
"Applying to be an educational leader in the country is motivated by pragmatism ('the thing to do at this stage of my career and life'), opportunism ('opportunities exist that don't occur in the metropolitan area'), idealism ('I wanted to be part of the solution, not the problem') or a blending of them."
The researchers say that attracting and retaining leaders for rural, regional and remote schools is a multi-dimensional issue.
"The research provides good evidence that to be effective, the rural recruitment strategies of education departments need to be comprehensive and flexible – simply waving a wallet is not the answer," Professor Halsey said.