Study seeks ship-fixing spray

Print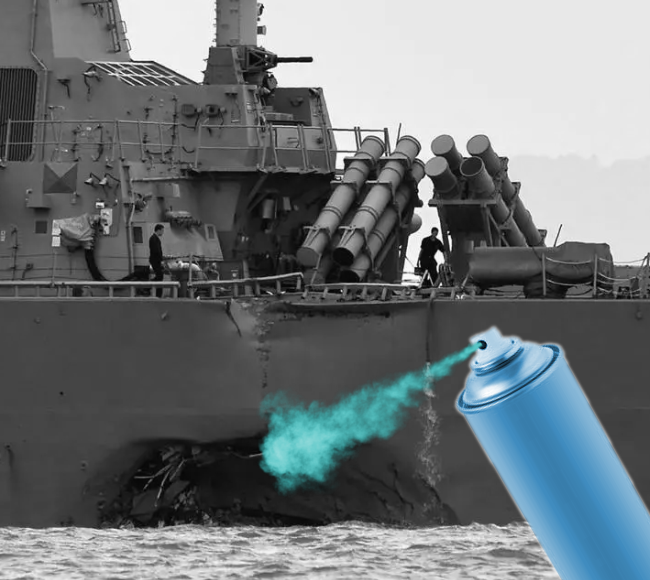 Researchers are developing spray-on technology for repairing ships.
New research funded by the Australian Department of Defence and the US Navy effectively allows ships to repair themselves while at sea.
Partnering with CSIRO, RMIT University's Professor Adrian Mouritz is developing a polymer that can be squirted onto cracked or damaged fibre composite surfaces to repair them in a matter of minutes.
"At the moment, if you damage a composite, whether it's an aircraft, a naval ship, a wind turbine blade or anything, you need to take it out of service, so you can't use it," he said.
"You've got to cut out, or grind out the damaged area and then put new material in, and that's a pretty slow and expensive way to do it.
"Our method allows you to do repairs immediately when the damage forms and it can heal itself in the same way that your body does."
Preserving defence fleets is critical work, but protecting personnel is even more important. Fires on ships at sea or while docked can threaten lives, not to mention millions of dollars in infrastructure.
The research aims to prevent blazes like the one that destroyed HMAS Bundaberg, a $54 million navy patrol boat, in 2014.
The research will be on show at the Australian International Airshow.