Student struggles studied

Print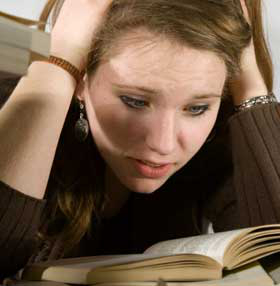 Researchers say around a third of first year university students have or develop moderate to severe anxiety and/or depression.
Increasing use of prescription (but not prescribed) and illicit drug use among those without mental health issues at the start of their university course is associated with greater odds of developing significant levels of anxiety and depression by the end of their first year, a new study shows.
However, socialising and getting involved in student clubs, societies, and sports teams is linked to lower odds of developing significant symptoms as well as boosting the recovery of those who already have symptoms of depression and anxiety when they start their course.
The study involved students at a large, research-based, public university in Kingston, Ontario, Canada in 2018.
The prevalence of clinically significant anxiety and depressive symptoms among the respondents was 32 per cent and 27 per cent, respectively, at the start of the academic year in 2018. These figures had risen to 37 per cent and 33 per cent, respectively, by March 2019.
Students with a history of internalising disorders at the start of their course were almost 4 times as likely not to recover from significant levels of anxiety/depressive symptoms as those without this history.
But students who felt connected to university life and their peers had greater odds of recovery from depression and anxiety, with every one point increases on this scale, corresponding to 18 per cent and 14 per cent higher odds, respectively.
Increasing drug use was strongly associated with heightened risk: every 1 point increase in a score ranging from 0-24, was associated with 16 per cent higher odds of developing clinically significant levels of depressive symptoms.
Many interrelated factors influence the emergence and maintenance of mental health problems, including biological, psychological, and social factors, the researchers say.
Nevertheless, the findings have important implications for university mental health policies, programmes and practices, with the availability of clubs, societies and sporting activities likely to be key in promoting student mental health and wellbeing, they suggest.
"Moderate to severe levels of anxiety and depressive symptoms are common among students at entry to university and persist over the first year. University connectedness may mitigate the risk of persistent or emergent symptoms, whereas drug use appears to increase these risks," the authors state.
The full study is accessible here.