Special day for local techno. heroes

Print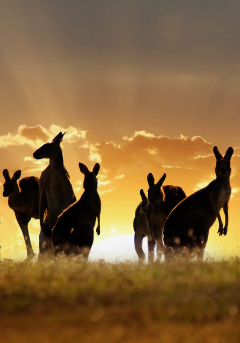 Two champions of a renewable energy future have been honoured this Australia Day.
Research engineers Dr Graham Morrison and Dr David Mills were awarded for their services to science in the field of applied physics.
The duo has performed world-leading research and development into renewable energy systems and solar thermal technology.
For Dr Morrison, Emeritus Professor of Mechanical Engineering at the University of New South Wales, a future society powered primarily by solar energy is almost inevitable.
"There really is no choice. The energy supplies that we have currently got, coal and gas, we have only got for another 100 years - that is the timespan of our grandchildren," Morrison says.
"There is no question [solar power] has to happen, it is just a matter of how quickly do we make it happen."
Dr Mills, a former Senior Research Fellow at the University of Sydney, says he believe wind and solar in combination will free us from our limited fossil fuel-burning reality.
Dr Mills has modelled calculations to show how the entire United States could be powered by wind and solar energy, and he believes Australia could get there too.
"It is hard to find two other more apt energy sources than solar and wind at this moment...I think they will be the heavy-load bearers for the future," he said.
It is understandable that scientists from such a sunny country would be foremost in the field of sun-driven power, and their achievements are testament to it.
Morrison and Mills collaborated on one of the most significant breakthrough of either's career, dramatically improving Compact Linear Fresnel Reflector solar thermal power-plants to attain new levels of utility.
Their creations have made possible Australia's first large-scale solar thermal plant in the Hunter Valley and helped drum up more than $130 million in venture capital for their company, Ausra Inc.
Each day is brighter than the last for some of Australia's top minds, as renewable energy prepares for its time in the sun.
"The solar thermal power industry has gone from really very little ten years ago to there now being around 20 large-scale solar thermal power plants across the world. The rate of growth is certainly going to keep increasing," Dr Morrison says.
Drs Mils and Morrison were among a number of scientists honoured on Australia Day for progressing environmental research and conservation, including biologist Dr Andrew Burbidge, Lizard Island researchers Dr Anne Hoggett and Dr Lyle Vail, and Douglas Humann, chief executive of Bush Heritage Australia.