Solar race wraps, quest continues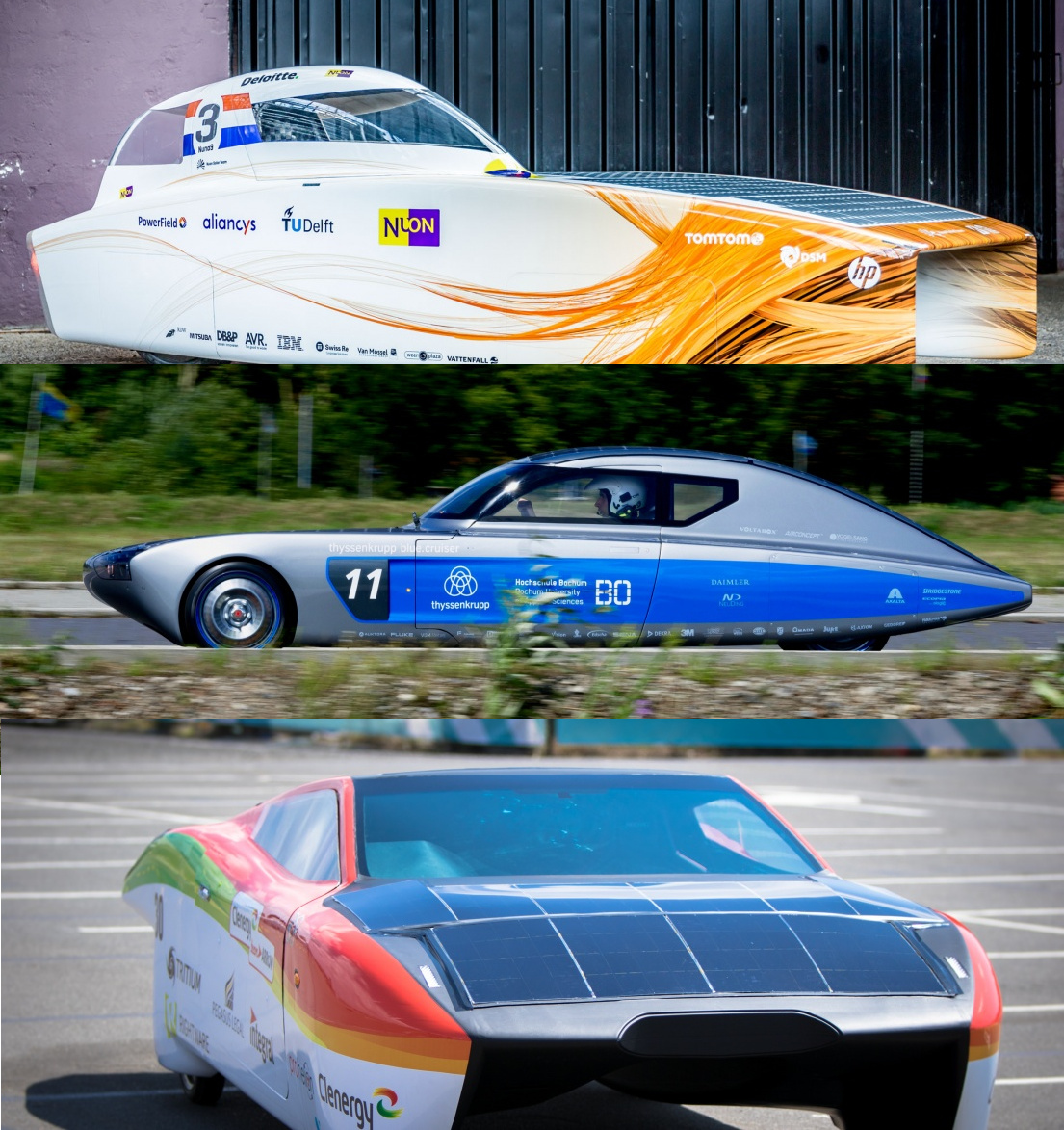 The World Solar Challenge has wrapped up in Adelaide, but the race to real solar transport continues.
The high-tech, bi-annual, sun-powered, cross-country World Solar Challenge began last weekend in Darwin, with 41 vehicles hitting the 3,000km road through the centre of Australia to Adelaide.
The Dutch Nuon Solar Team's Nuna 9 car has won the race for the third-straight time, making the run with an average speed of 81.2km/h.
Nuna 9 was competing in the challenger class, whose single-seat aerodynamic pods are built purely for sustained endurance and energy efficiency.
The race also features a cruiser class, which has extra requirements to make designers focus more on multiple passengers and driving practicality.
German team HS Bochum's Blue.Cruiser won the cruiser class with its stylish four-seater classic coupe, made from a range of sustainable materials including vegan pineapple leather seats.
Dutch team Eindhoven is in line to be crowned overall champion based on its design, practicality, energy efficiency, and innovation, the organisers said.
Eindhoven's Stella Vie was able to carry five people at an average speed of 69km/h.
World Solar Challenge event director Chris Selwood said the race is increasingly becoming a demonstration of what the future will look like.
"These incredible solar cars have been designed with the commercial market in mind and have all the features you'd expect in a family, luxury or sporting car," he said.
"Team Eindhoven are to be congratulated on their achievement to date – clearly the most energy efficient solar car in the field, capable of generating more power than they consume.
"This is the future of solar electric vehicles. When your car is parked at home it can be charging and supplying energy back to the grid."
Half of the 12 cruiser-class cars that started made it to the finish line.