Self-driving tests approved

Print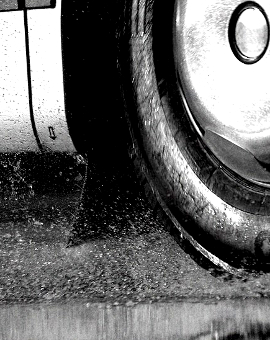 Victoria has approved driverless car trials on rural roads.
With road fatalities five times higher on country roads than in the city, the state will investigate whether non-human drivers are better at handling dangerous conditions.
On that note, CareerSpot editor Tim Hall has been wondering about how we outsource potentially fatal decision-making to machines.
Industrial giant Bosch has received a $2.3 million state government grant for its automated vehicle technology, which will be tested on high-speed rural roads later this year.
Bosch obtained the state's first permit, but other successful applicants should be announced soon.
The driverless vehicles will be exposed to a range of conditions, weather and traffic.
"The tragic fact is that you're five times as likely to be killed on a rural road than in the city. That's why we're rolling out a record roads investment in rural Victoria, and this is another way we can improve safety and save lives," government MP Jacinta Allan said.
Bosch Australia president Gavin Smith said the technology will improve safety and reduce trauma on rural roads.
The funding comes from the $9 million Connected and Automated Vehicle Trial Grants Program, part of the Victorian Government's $1.4 billion Towards Zero Action Plan.
In late 2017, VicRoads called for expressions of interest from companies, industry bodies and other transport technology organisations to apply for funding to spur the development of these emerging technologies. which will lead to reduced deaths and serious injuries.
"The trials will support Victoria's readiness for automated vehicle technologies and the knowledge gained will provide a better understanding of the infrastructure required to get these vehicles on the road, maximising their safety benefits," the government said in a statement.