Satellites plot ebb and flow

Print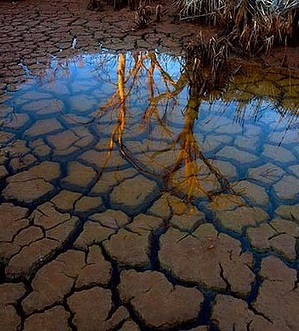 Experts have reviewed the impact of human-driven climate change on freshwater reserves around the world.
They found that water systems should be managed over larger areas, potentially across national lines.
Using satellite data, researchers found that the most severe drought in a millennium in Northern and Western Australia was followed by heavy flooding, which built up the amount of ground, surface and soil water.
However, this supply reduced again, possibly because of the mining industry in parts of Western Australia.
The findings reveal that change in any one area reflects the integrated impacts of natural climate variability and human activities.
The authors say there is a need for a joint approach of water management within and among nations.
"This observation-based assessment of how the world's water supply is responding to human impacts and climate variations provides a blueprint for evaluating and predicting emerging threats to water and food security," the report states.
The research was funded by NASA's GRACE Science Team.