Safety bumps on smooth path to more pills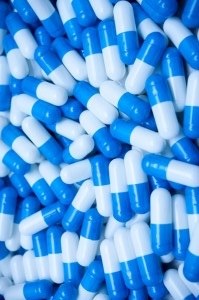 A new review panel will look at the ways that the Therapeutic Goods Administration (TGA) regulates medicines and medical devices.
Launching the TGA review this week, Health Minister Peter Dutton said medical technology was constantly evolving, and a modern regulatory framework was needed to ensure treatments were available in time to help.
The Australian Medical Association (AMA) says it means medicines accepted for use in other countries may get automatic approval in Australia. But the experts warn that the review may give up much-needed safety mechanisms.
The Expert Panel Review of Medicines and Medical Device Regulation will be led by Lloyd Sansom who will be assisted by Will Delaat and John Horvath.
It will "benchmark" TGA regulatory arrangements against those of "trusted international authorities", to examine how assessments made by "trusted regulators" offshore could be used more extensively, to assess greater opportunities for cross-border collaboration between regulators, and to suggest ways to streamline approvals processes.
The review comes just a month after Prime Minister Tony Abbott unexpectedly unloaded on the nation's system of medicine regulation.
The Prime Minister condemned the current system of medicines regulation as a "thicket of complexity, bureaucracy and corporate and institutional self-interest."
"If a drug is needed for a valid medicinal purpose, and is being administered safely, there should be no question of its legality," Mr Abbott said.
"And if a drug that is proven to be safe abroad is needed here, it should be available."
But AMA President Associate Professor Brian Owler has urged that any changes to the system of medicine regulation should be approached with caution.
Dr Owler says it is an important arrangement that protects the public from useless or harmful drugs.
"The way that we regulate medicines in this country for clinical indications is through the TGA, and I think we need to keep using those mechanisms, having experts look at the evidence that exists, whether there's a gap, conduct a clinical trial," the AMA President said.
In its terms of reference, the review panel has been told that the regulatory framework should "balance safety and market access priorities to the benefit of patients and industry, and align with the Government's commitment to increase productivity and competitiveness".
It has been directed to make recommendations that ensure "there is an appropriate balance between risk and benefit in the regulation of [medicines and medical devices]".
It has also been asked to look at simplifying and streamlining the approvals process, including by "fast tracking approvals, [looking to] opportunities for working together with trusted regulators in other jurisdictions…exploring how risk assessments, standards and determinations of trusted regulators can be used more extensively by Australian regulators [and] streamline approvals that cross regulatory categories".
The Government has declared that the Pharmaceutical Benefits Scheme would be off-limits for the review.
The first report is expected in early 2015.