Risks revealed in uni ranks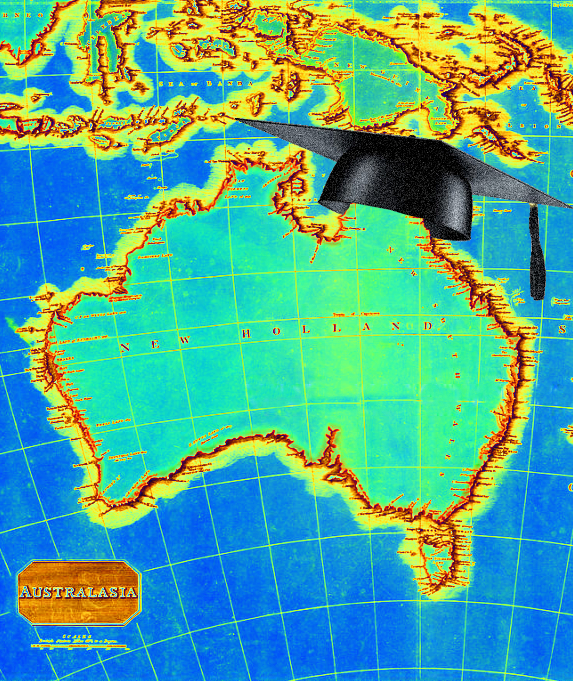 Six Australian universities have made the top 100 in the latest Times Higher Education world university rankings.
But there are already warnings that local unis could soon be overtaken by Chinese universities, which are rising rapidly in the global rankings.
The University of Melbourne is Australia's top-ranked university, placing 32nd overall, followed by the Australian National University at 48
The University of Sydney was ranked 61, the University of Queensland at 65, Monash University at 80 and the University of NSW at 85.
Each of Australia's top universities fell by between one and seven places from last year's rankings except the University of Melbourne, which gained one place.
The annual rankings look at the top 1000 universities across 77 countries, ranking them on performance in teaching, research, citations, international outlook and industry income.
The University of Oxford has once again placed top of the pile, while US universities continue to dominate the list.
Editor of the rankings Phil Baty said; "the big story this year is the continued rise of China with two institutions in the top 30 for the first time".
About 30 per cent of Australia's international students are from China, and about 11 per cent from India.
"As China's higher education system improves there is a possibility that many Chinese students will choose to remain in the country for their university education, rather than travel to an institution abroad," Mr Baty said.
"Australia is not the only nation that is being overtaken by Asia in the rankings."
"Several universities in the US, UK and Europe have also been outranked by Asian institutions in this year's table. In many cases this is due to a boost in Asian universities' reputation for teaching and research.
"Language is likely to be one of the main barriers preventing international students studying in many of the Asian countries. But overseas student numbers in Asia may increase as several of its leading universities join the global elite."
Mr Baty said that "Australia's leading universities are well-established" and the three highest-ranked institutions "are strong performers across all five pillars", especially international outlook and citations.
The Times Higher Education analysis does note that the performance of Australian universities could suffer if planned federal government funding cuts go ahead.
"Australia must ensure that it continues to invest in its universities and remains a welcoming place for international students and staff if it wants to remain a key global player in higher education," Mr Baty said.
Federal Education Minister Simon Birmingham said; "In a competitive world Australia and our universities cannot rest on their laurels".
"We need to adapt and respond to student needs and ensure our universities are set up for the future," he said.