Research denies jab fear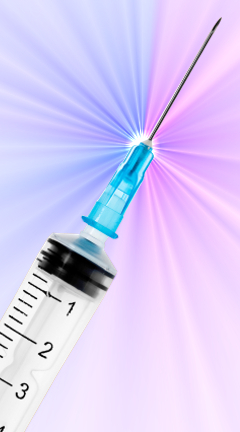 There is more evidence that the measles, mumps, and rubella (MMR) vaccination does not increase the risk for autism.
A new study also shows that the MMR vaccine does not trigger autism even in more susceptible children.
The alleged link between measles, mumps, rubella (MMR) vaccine and autism continues to cause concern and present a challenge to the uptake of vaccines.
Currently, there is a concerning increase in measles cases in Europe and the US, and the World Health Organisation (WHO) has declared vaccine hesitancy as one of the top 10 threats to global health.
The new, nationwide cohort study of all children born in Denmark to Danish-born mothers between 1999 through 2010 concluded that the mumps, measles, and rubella (MMR) vaccine does not increase the risk of autism, does not trigger autism in susceptible children, and is not associated with clustering of autism cases following vaccination.
Researchers used a Danish population registry to evaluate whether the MMR vaccine increases the risk for autism in children, subgroups of children, or time periods after vaccination.
Of the 657,461 children included in the analysis over a decade of follow-up, 6,517 were diagnosed with autism.
Comparing MMR-vaccinated with MMR-unvaccinated children yielded a fully adjusted autism hazard ratio of 0.93. Similarly, no increased risk for autism after MMR vaccination was consistently observed in subgroups of children defined according to sibling history of autism, autism risk factors (based on a disease risk score) or other childhood vaccinations, or during specified time periods after vaccination.
According to the researchers, this study adds to previous studies through significant additional statistical power and addresses questions about susceptible subgroups and autism clustering.
The findings are published in Annals of Internal Medicine.
"Yet again, and with more detail than the existing dozen or more studies, they have shown that MMR vaccine is not linked with autism," says Professor Kristine Macartney, director of the Australian National Centre for Immunisation Research and Surveillance and Professor of Child and Adolescent Health at The University of Sydney.
"As they explored special risk groups, they were also able to show after MMR vaccination there was no higher rate of autism in children who had risk factors for developing the condition (such as sibling with autism), or higher rates during specified time periods after vaccination.
"Looking forward, continuing to evaluate the MMR-autism myth when it has already been thoroughly debunked, will come at the expense of not pursuing other important research to better understand and prevent autism.
"Social media continues to be a platform to propagate this and other fake news about vaccines, creating concerns among parents. We strongly encourage parents and the public to seek advice from reliable sources and qualified health professionals, such as their GP or practice nurse to discuss the importance and safety of immunisation."