Renewables to rise unaided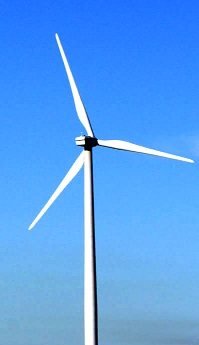 New modelling shows Australia is on track to achieve 50 per cent renewable electricity by 2030 without government intervention.
Energy analysts at RepuTex say a surge in renewable energy driven by state schemes and rooftop solar installations will reduce wholesale prices from $85 per MWh to $70 over the next three years.
This will make gas- and coal-fired power less competitive, even without the government setting up a market mechanism to make fossil fuels reflect the cost of pollution.
The Federal Government's disinterest and lack of action is expected to continue in 2020, when the federal renewable energy target expires, and is unlikely to be renewed.
RepuTex says state policy is now the major signal for new investment in energy.
The analysts say current policies, including renewable energy targets in Queensland and Victoria, will about 13GW of new renewable energy capacity by 2030, in addition to 6GW of renewable capacity currently in the pipeline.
RepuTex head of research Bret Harper said the 6GW coming by the end of 2020 "should begin to reduce the role of marginal gas-fired generation in the market, leading to lower wholesale prices".
"The competitive pressure of new low-cost supply is modelled to significantly limit demand for coal-fired energy, even without a direct emission constraint," Mr Harper said.
"As a result, fossil fuel generation is modelled to be more broadly on the decline, displaced by a large volume of solar, wind and pumped hydro."
RepuTex said the non-existent federal energy policy framework could force wholesale prices back up to $100 per MWh in the long term, when ageing coal-fired generators will reduce supply.
"The low price environment over the medium term is good for consumers, but not so good for inflexible generators, which will be at risk of being pushed out of the market by cheaper, more flexible technologies like wind and solar with pumped hydro," Mr Harper said.
"Without a plan to prepare for the exit of fossil fuel generation we forecast a return to a boom-bust investment cycle, with elevated wholesale prices and increased volatility, rather than a more orderly transition."