Reef report shows run-off falling short of target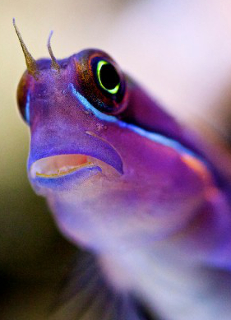 The latest Great Barrier Reef marine environment report card says the overall condition of inshore areas is pretty poor.
Experts looked at coastal run-off and the condition of the Reef between 2009 and 2014.
They found that sediment, nutrients and pesticide loads were down, but had failed to hit previously agreed targets.
Several industries are being called on to reduce run-off even more. In particular is the sugar industry, only 14 per cent of which met best practice for nutrient loads.
Grains industries were given credit for meeting their pesticides target.
"If one of my kids came home with a report card like this, I'd be a bit disappointed," Queensland Environment Minister Steven Miles said.
"What is most disturbing is these results are far from our targets, and progress to these targets flatlined in the period 2013-2014."
"We saw a stalling of progress.
"[Of] most concern during this period, we saw a loss of riparian vegetation, a loss of trees on the riverbanks leading into the reef during a period when our goal was an increase the number of trees."
Roger Shaw, head of the independent science panel behind the reef plan, said the results were "a bit less than we'd expected".
"The reef needs a little bit more time between major episodic events like floods to recover," Mr Shaw told the ABC.
"Given we've come through a few years of very strong discharge into the reef, the reef will take a little while to respond."
World Wildlife Fund (WWF) spokesperson Sean Hobbin said the report card was a "clear fail for previous programs".
"If we are going to avoid devastating crown-of-thorn [starfish] outbreaks owe need to completely overhaul current programs and massively increase investment," he said.
Chairman of the Great Barrier Reef Marine Park Authority (GBRMPA), Russell Reichelt, told reporters he welcomed the latest review.
"It's a sign that governments and the community along the Barrier Reef coast are being honest about what's happening in this massive catchment," he said.
"The resilience of the reef needs this program to accelerate but it's a multi-decade task.
"It took 100 years to get us into this state — now we need several decades of sustained effort.
"The farmers — to the 25 or so per cent that are at best practice — congratulations.
"To the 75 per cent who can step up their efforts, please step up your efforts for the Great Barrier Reef and your rivers and farms as well."
Along those lines, Environment Minister Greg Hunt has announced a $1.1 million scientific investment program that "supports practical policy and programmes to improve the Great Barrier Reef".
"Australia's iconic and precious Great Barrier Reef and the surrounding tropical waters will benefit from 24 innovative research projects conducted by this Government's Tropical Water Quality Hub," Hunt said.
The list of projects includes;
the development of a tradable permit scheme for "cost-effective reduction of nitrogen runoff in the sugarcane reef catchments"
support for the Reef Trust's work with farmers to reduce the amount of nitrogen entering the Great Barrier Reef lagoon
a box jellyfish research project to determine how this marine hazard responds to changing water quality and how to predict its presence, based on environmental conditions
a research programme that will provide practical solutions to maintain and improve the water quality in the Great Barrier Reef and other tropical waters