Quigley hits out at NBN distortion

Print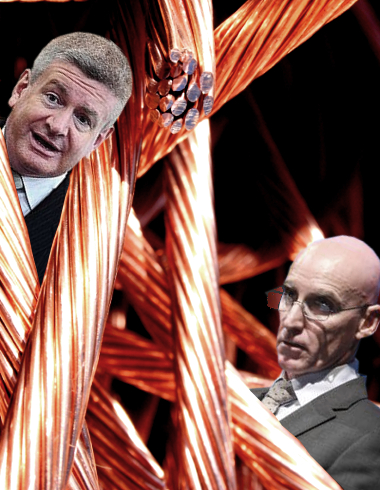 The former chief of NBN has harsh words about the project as it stands today.
Mike Quigley, the inaugural CEO of the National Broadband Network, says the Coalition's 'multi-technology' rollout is a "colossal mistake".
Quigley resigned just before the Coalition took office in 2013, and says much has changed since he oversaw a 93 per cent fibre-to-the-premises model.
He has a big problem with the Coalition's maths.
The LNP claims Labor's old NBN model would have cost up to $94 billion.
But the former chief says the $94 billion is "a fiction" and "impossible to be arrived at by sane analysis".
Speaking at the University of Melbourne, Mr Quigley rubbished the Coalition's copper-based fibre-to-the-node technology.
He said fibre-to-the-premises (FTTP) "is the only safe long-term bet for Australia's fixed broadband network".
"To spend billions of dollars to build a major piece of national infrastructure that just about meets demand today, but doesn't allow for any significant growth in that demand over the next 10 or 20 years, without large upgrade costs, is incredibly short-sighted," he said.
"It is such a pity that so much time and effort has been spent on trying to discredit and destroy the original FTTP-based NBN.
"And equally a pity that the Coalition has put their faith in what has turned out to be a short-sighted, expensive and backward-looking MTM [mixed technology model] based on copper.
"The nation is going to be bearing the consequences of those decisions for years to come in higher costs and poorer performance in an area that is critical to its long-term future.
"Betting tens of billions of taxpayers' dollars at this time on copper access technologies, as the Coalition has done, is a huge miscalculation."