Push for science prize equality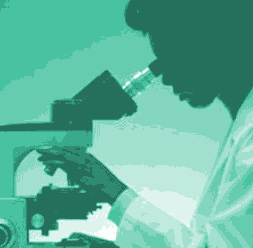 Australia's first Women in STEM Ambassador is calling for greater diversity in nominations for the 2019 Prime Minister's Prizes for Science.
Nominations for the prizes are now open, and Women in STEM Ambassador Professor Lisa Harvey-Smith has used International Women's Day this week to encourage female nominations.
"It is imperative that scholarly prizes and awards such as the Prime Minister's Prizes for Science truly acknowledge the most worthy nominees," Professor Harvey-Smith said.
"Research shows that when it comes to scholarly prizes, women are under-nominated and receive recognition at rates below their numbers in the relevant disciplines.
"What better place to change this than Australia's most highly-regarded science prizes. I encourage anyone in a science, innovation or science teaching field to think about who they want to see recognised this year, and nominate."
Following a review of relevant academic literature and expert consultation to inform an evidence-based approach, the Department of Industry, Innovation and Science has put in place measures to encourage more diversity in the Prime Minister's Prizes for Science.
The raft of new measures include:
Promoting the nomination period widely and calling for more diverse nominations
Making promotional and guidance materials more accessible by simplifying them and removing barrier language
Making nominating easier than ever by halving the word-limit for nominators' statements to 500 words
Developing Guidelines for Managing Diversity and Implicit Bias, that set out current best practice for the nomination and selection stages
"Larger and more diverse nomination pools have been shown to result in more diverse outcomes over time. So, it's in our hands to better the balance of the Prizes by nominating people who represent the diversity of the science community," Professor Harvey-Smith said.
"International Women's Day is about celebrating women's achievements, which makes it the perfect time to nominate a deserving woman."