PM announces Vic. health boost

Print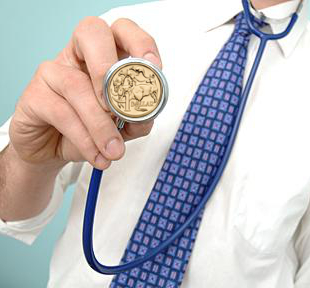 The Prime Minister is in Melbourne spruiking health funding this week.
Prime Minister Scott Morrison is visiting the city to announce $496 million in funding for treatment, hospital infrastructure, mental health services and medical research.
Of that, $80 million will go towards a national cancer treatment centre at Peter Mac.
"This investment will be life-changing for so many of our sickest Australians, including many children battling cancer," Mr Morrison said.
Peter Mac says it will invest $25 million to create the Centre of Excellence in Cellular Immunotherapy, which will provide CAR T-cell therapy, in which the body's own immune system is used to fight cancer.
The therapy involves removing immune system cells, editing them in a lab and adding them back into the body.
The Federal Government is also putting $30 million into St Vincent Hospital's Aikenhead Centre for Medical Discovery, set to become the nation's first hospital-based biomedical engineering research and training hub.
The funding should also help tree Victoria hospitals - in Rosebud, Casey and Bendigo - provide cancer and rare disease services in regional areas.