Paris work boost plotted

Print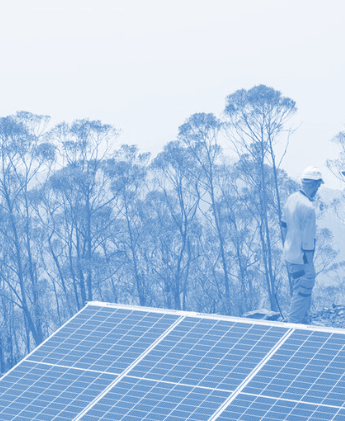 Millions of new jobs could be created by meeting the Paris Climate goals.
Experts have found that the global energy sector could gain eight million more jobs by 2050 if the Paris Climate Agreement is met.
The modelling, based on data from more than 50 countries, shows energy jobs could increase from 18 million to 26 million if the world does what is necessary to limit global warming to below two degrees by 2050.
"Manufacturing and installation of renewable energy sources could potentially become about one third of the total of these jobs, for which countries can also compete in terms of location," says Dr Johannes Emmerling, an environmental economist at the RFF-CMCC European Institute on Economics and the Environment in Italy.
In the researcher's model, of the total jobs in 2050, 84 per cent would be in the renewables sector, 11 per cent in fossil fuels, and 5 per cent in nuclear.
While fossil fuel extraction jobs, which constitute 80 per cent of current fossil fuel jobs, would rapidly decline, these losses could be compensated by gains in solar and wind manufacturing jobs.
However, the study finds Australia is likely to see overall job losses due to its reliance on exporting fossil fuel.
"Extraction sector jobs are more susceptible to decarbonisation, so there needs to be just transition policies in place," says author Dr Sandeep Pai.
"For example, the mobility of manufacturing jobs will be useful in areas where decarbonisation is rife.
"In many cases, fossil fuel workers also hold political influence because of their history and high rates of unionisation among others, so as we move to low carbon sources, it is important to have a plan in place for the general acceptability of climate policies."
The researchers' next goal is to explore the shifts in skill levels, education requirements, and wages that may result from trying to meet the global climate target of the Paris Agreement.