Norway to gain from Bight oil

Print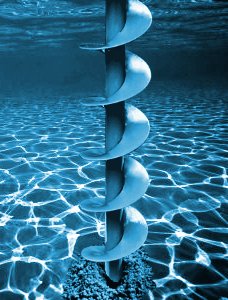 The Australia Institute says Norway stands to gain the most from Bight oil.
A new assessment finds the Norwegian government could make up to $400 million more than the South Australian and federal governments combined if drilling goes ahead in the Great Australian Bight.
Energy giant Equinor - majority-owned by Norway's sovereign wealth fund – has plans to drill a deepwater oil well about 370km off the South Australian coast.
The Australian Institute says in its new report that Norway could earn $8.1 billion from oil and gas drilling in the Bight over 40 years, if oil reserve projections for the proposed project are met.
In comparison, federal and SA governments would receive closer to $7.4 billion of revenue and $300 million in payroll tax.
"No matter how you cut it, this project just doesn't stack up for Australia," says Australia Institute SA director Noah Schultz-Byard.
"Foreign-owned oil companies are lining up to come into our precious marine environment, put it at risk and then make off with the vast majority of the financial gains."
The report - available here in PDF form - used economic modelling by consulting firm ACIL Allen, which was commissioned by the Australian Petroleum Production and Exploration Association.
The report warns that any Great Australian Bight oil industry would require years of government subsidies.
No formal decision on the latest plan to drill for oil in the Great Australian Bight has been made.
Equinor has submitted an environmental plan to federal regulators, but the National Offshore Petroleum Safety and Environmental Management Authority (NOPSEMA) has asked several times for more information.
NOPSEMA may make a ruling on Thursday this week.