New stamp for life-saving lab

Print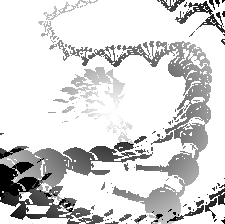 Victorian children will soon get access to the future of diagnostic medicine.
The Victorian Clinical Genetics Services (VCGS) has received accreditation from the National Association of Testing Authorities (NATA) for its whole-exome sequencing service.
The accreditation means young children with serious genetic disorders will be able to access high-level genomic testing as part of their clinical care.
Previously, whole-exome sequencing through Victorian testing laboratories was only available to patients involved in research studies.
It adds to just a handful of medical testing laboratories in Australia to hold this accreditation, and makes VCGS the only site in Victoria to offer a fully accredited clinical genomics service.
Exome sequencing uses a technology that is different to traditional gene testing because it enables all 20,000 genes to be tested at the same time.
VCGS Laboratory Director, Dr Damien Bruno, says exome sequencing has improved diagnosis rates for families of critically ill children.
"In the past, young children have been through an arduous diagnostic odyssey that included months or years of invasive blood tests and painful biopsies," he said.
"Some waited on lists for several years to access genetic testing through research trials.
"Now, with the availability of clinical exomes, we can provide answers to families within weeks and for the most urgent cases, answers may be available in as little as 10 days.
"We have been able to have a huge impact on the lives of seriously ill children to prevent them going through the often-harrowing diagnostic ordeal in the first place."
Victorian Clinical Genetics Services (VCGS) is a not-for-profit subsidiary of the Murdoch University Childrens Research Institute, providing both clinical and laboratory pathology services for genetic diagnosis, as well as screening and counselling, through a team of clinical geneticists, genetic counsellors, laboratory scientists, metabolic physicians, social workers and support staff.