New cells survive stress tests

Print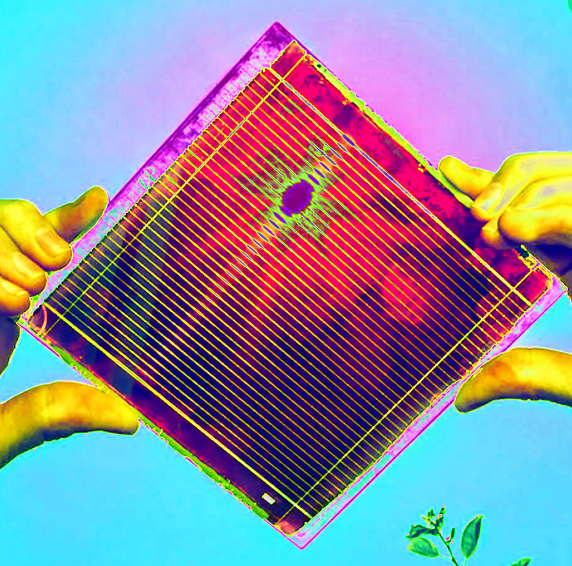 New, high-tech perovskite solar modules have passed three critical stability tests.
Perovskite is inline to be the next major material for producing solar cells and modules, which have already hit high efficiency values of up to 25.2 per cent in the lab.
Perovskite solar cells and modules combine high efficiency with low cost processability and are based on low cost and abundant materials.
Furthermore, perovskite solar modules can be either rigid or flexible as well as opaque or semi-transparent. This allows a wide range of applications.
New technology produced by European solar research group Solliance has passed three tortuous aging tests.
The perovskite modules were prepared on 6x6 inch glass substrates using industrial processes (sputter coating, slot die coating, atomic layer deposition and laser-based interconnection) and encapsulated in glass.
The stress tests included 1,000 hours continuous illumination at an intensity equal to one sun (light soak test); 1,000 hours exposure to a high humidity (relative humidity of 85 per cent) combined with exposure to a temperature of 85C (damp-heat test); 50 thermal cycles from –40C to 85C (thermal cycling test).
During the light soak test the performance increased in the first 100 hours after which the performance stabilised.
After the damp-heat test the perovskite module performance retained 95 per cent of its initial performance, thus within the restricted efficiency loss limit to achieve a successful damp-heat test.
The thermal cycling test did not impose any efficiency loss, indicating the excellent stability of the processed modules and the encapsulation strategy to withstand these harsh conditions.
The encouraging results put the perovskite thin film photovoltaic technology one step closer to commercialisation, its proponents say.