New bug immune to key defense drug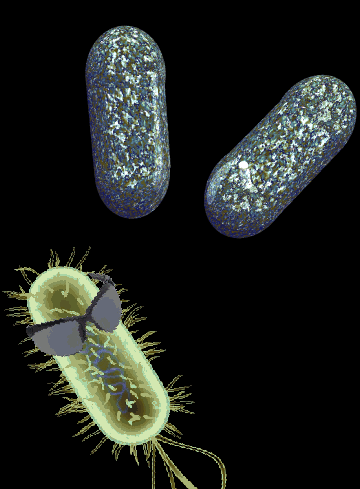 A patient in the US has been diagnosed with an infection resistant to the strongest antibiotics.
Health officials say it is the country's first antibiotic-resistant infection of this kind, and could pose a very real danger if it spreads.
Dr Thomas Frieden, director of the US Centres for Disease Control and Prevention, spoke about to the urinary tract infection of a 49-year-old Pennsylvania woman at a National Press Club event in Washington, DC.
He said the infection could not even be controlled by colistin – the worst-case scenario antibiotic reserved only for fighting "nightmare bacteria".
"We risk being in a post-antibiotic world," Dr Frieden warned.
The infection is the subject of a paper in the journal Antimicrobial Agents and Chemotherapy.
Analysis showed that the superbug was a virus that had been infected with a tiny piece of DNA called a plasmid.
This particular plasmid passes along a gene called 'mcr-1', which confers resistance to colistin.
"[This] heralds the emergence of truly pan-drug resistant bacteria," said the study.
"To the best of our knowledge, this is the first report of mcr-1 in the USA," the authors write.
The woman had been inside the US for the prior five months, so it is most likely that she caught the bug at home.
The study said it was critical to find out how common the gene is in the United States.
"It is dangerous and we would assume it can be spread quickly, even in a hospital environment if it is not well contained," said Dr Gail Cassell, a microbiologist at Harvard Medical School.
Dr Cassell said there have been warnings about the rise of superbugs for decades, but drug-makers tend not to develop drugs against them.
"The medicine cabinet is threadbare because not enough has been done."
She said it would be difficult to tell how fast the bug might spread until they know more about how the Pennsylvania patient was infected.
It also depends on how common the colistin-resistant superbug actually is in the United States.
The experts suggest people can protect themselves from superbugs and antibiotic-resistant bacteria by thoroughly washing their hands, fruits and vegetables.