New bleaching looms

Print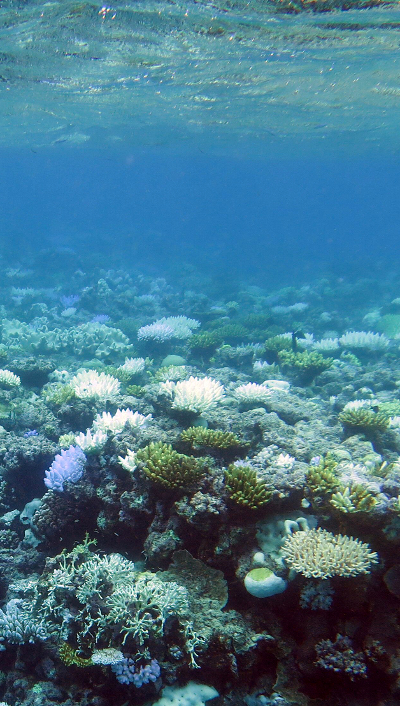 Scientists have issued a clear warning as UN experts inspect the Great Barrier Reef.
A United Nations monitoring mission on the Great Barrier Reef began this week, just days after new bleaching emerged on the World Heritage site.
The scientific team is assessing whether the reef is being protected from climate change ahead of the World Heritage Committee considering listing it as "in danger" in June.
Reef expert Scott Heron from James Cook University has told reporters that he hopes "there is some transparency in the areas of the reef [the UN team] are visiting",
"There are parts of the reef where the condition is so poor there is no opportunity for coral bleaching this year because there are few corals left," he said.
At the same time, the Climate Council has issued a new briefing, "In hot water: Climate change, marine heatwaves and coral bleaching".
In recent weeks, low-to-moderate bleaching has been recorded across parts of the reef. The reef has suffered three mass bleachings in just the past six years (2016, 2017, 2020).
The Council's briefing points out that last year was the warmest year on record for the world's oceans.
Near surface waters off southeastern Australia are warming at nearly four times the global average, leading to changes in the distribution of species, species collapse and a decline in biodiversity.
"The Great Barrier Reef is dangerously close to another mass bleaching event, which would make it an unprecedented and catastrophic fourth such event in six years. Unless we cut emissions deeply this decade the situation on the reef will only get worse," says Climate Councillor, climate scientist and Distinguished Professor of Biology at Macquarie University, Lesley Hughes.