Mining money makes friendly links

Print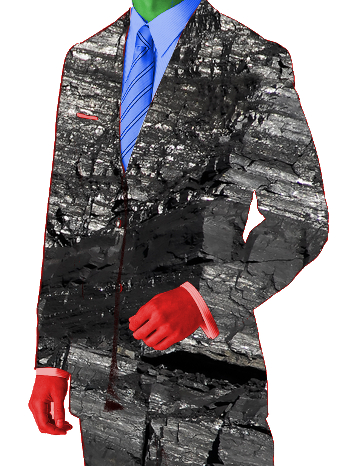 A new report uses six key mining projects to show the cosy and secretive relationships between political parties and the mining industry.
The controversial projects including Adani's Carmichael mine in Queensland all
"received extraordinary outcomes including policy changes, project approvals and even legislative changes," a statement from The Australia Institute says.
The investigators worked with the Australian Conservation Foundation to review the sometimes sneaky deals made by governments on mining approvals.
"It demonstrates that money doesn't just buy access, it buys outcomes," said report co-author Dr Belinda Edwards.
"These outcomes included legislative changes to remove environmental protections, federal and state government approval of projects despite serious environmental concerns, and even retrospective approval of illegal mining activities," the report stated.
Government figures and staff are showered in freebies from mining companies like chocolates and bottles of wine, tickets to the ballet, opera and even corporate boxes at football games.
The report said the gifts create a "personal dimension" to working relationships, which could easily turn into feelings of obligation.
"It is unrealistic to claim that such familiarity is not accompanied by a degree of confidence, support and favour," the report said.
The Australia Institute made the following five recommendations to help salvage public trust in the links between mining industry and government.
1. A Special Commission of Inquiry to more strictly watch public decision-making.
2. Improved regulations that would require more lobbyists' interactions with government to be placed on the public record.
3. Stricter controls on the employment of politicians when they leave public life, including what gifts and benefits they can give and receive.
4. Real time disclosure of political donations and contributions, lower caps on disclosures, a ban on donations from the mining industry and 'cash for access' schemes.
5. Expand the powers of corruption courts to include official misconduct, and allow them to give advice on corruption prevention.