Merck has eyes on Viralytics

Print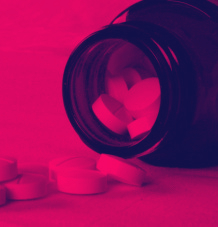 A US pharmaceutical giant is looking to buy an Australian research firm and its promising cancer drug.
Merck has made a $A502 million acquisition bid for the ASX-listed Viralytics, which owns the drug Cavatak.
Cavatak has been shown to be effective when used in conjunction with Merck's immune-boosting drug Keytruda.
Cavatak is actually a virus that had been found to kill cancer cells.
It was invented by Associate Professor Darren Shafren from the University of Newcastle and developed at the Hunter Medical Research Institute.
It has been tested on over 250 patients in the US and shown to reduce tumours in a high percentage of cases.
The virus is able to target and infect cancer cells while leaving most healthy cells alone.
Most of the tests were carried out in melanoma, lung and bladder cancer, but the drug could be applied across a range of other tumour types.
The deal with Merck would allow a much broader set of tests to be carried out.
Viralytics' board has recommended its shareholders accept the bid.