MDBA slammed in new review

Print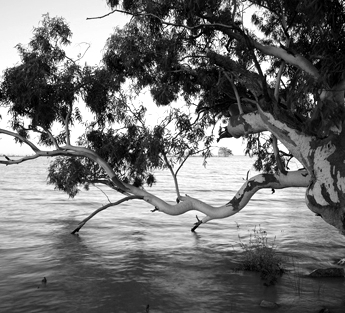 The Murray-Darling Basin Authority (MDBA) has been accused of maladministration.
A scathing assessment of the authority by counsel assisting the South Australian Murray-Darling royal commission, Richard Beasley SC, says the body has deliberately ignored the best science on the river, pushed the CSIRO to alter reports on the adequacy of the basin plan and ignored the impact of climate change in its future planning.
"The implementation of the basin plan has been marred by maladministration and mismanagement," Mr Beasley said.
"Responsibility for that falls on current executives and the board."
Mr Beasley says there are serious allegations about the adequacy of the MDBA modelling behind the figure of 2,750 gigalitres of water to be recovered for the environment under the plan.
He found numerous scientists considered the number too low.
This recovery target is a central part of the plan, but is now being cut further as a result of amendments that seek the same environmental outcomes without having to buy water from farmers.
"Most scientists – no, every scientist – who gave evidence described the setting of the sustainable diversion limit [SDL, the amount to be recovered] and the environmentally sustainable level of take [ESLT, the amount that could be safely extracted from the river system] as 'not science'."
Mr Beasley said Dr Matthew Colloff, a former CSIRO scientist, described the 2,750 figure as "not being science".
Professor John Williams described it as a "muddle and not defensible", while the Wentworth group of concerned scientists gave evidence that there was nothing justify the 2,750GL figure.
Both the federal government and the Murray Darling Basin Authority have repeatedly claimed that it must consider the 'triple bottom line' of environmental, social and economic outcomes.
But Mr Beasley said the authority had acted unlawfully under its own act – the Water Act 2007 – by focusing on factors that politicians of both stripes urged upon it.
"There is no triple bottom line in the act," he said.
"That is a public relations soundbite, made up by the authority perhaps because its what they think people want to hear.
"It's nauseating to me to hear this so-called triple bottom line.
"There is no trade-off between the environment on one hand and economic outcomes on the other."
The Productivity Commission has warned that $5 billion of taxpayers' funds could be at risk unless urgent changes are made.
A Productivity Commission report is due in December, while the South Australian royal commission is due to report by February.