Major players avoid UN pledge

Print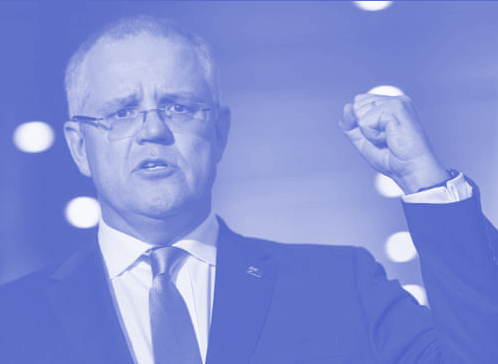 The Prime Minister says global efforts to increase biodiversity are inconsistent with Australia's policies.
The UN has issued a 10-point plan to reverse biodiversity loss which has already been endorsed by 64 nations, signed by world leaders including Emmanuel Macron, Angela Merkel, Justin Trudeau, Jacinda Ardern and Boris Johnson on Monday.
The pledge warns that humanity is in a "planetary emergency", with crises of biodiversity loss, ecosystem degradation and climate change all accelerating declines at an unprecedented rate.
"Nature fundamentally underpins human health, wellbeing and prosperity," the pledge states.
"We need to appropriately value nature and the services it provides as we make decisions and recognise that the business case for biodiversity is compelling."
It seeks stronger efforts to reduce deforestation, halt unsustainable fishing practices, eliminate environmentally harmful subsidies and transition to sustainable food production systems and a circular economy.
The plan was put forth ahead of a UN summit on biodiversity, which is working towards a Paris-style global agreement on nature.
But the Morrison government has refused to sign. The 10-point plan calls for government to undertake greater efforts to reduce greenhouse gas pollution and reach net zero emissions by 2050.
This is inconsistent with Australia's policy.
"We will not agree to other targets unless we can tell the Australian people what they will cost to achieve and how we will achieve it," a spokesperson for the Prime Minister said this week.
Other countries that chose not to sign the pledge include the United States, Brazil, China, Russia and India.
The UN recently singled out Australia for its record of mammal extinction.
"If prime minister Morrison isn't willing to tell the world we are committed to ending species extinction in Australia, what level of extinction is he willing to tell Australians he is happy with?" asked Tim Beshara, federal policy director at the Wilderness Society.
Sir Robert Watson, chair of the Intergovernmental Science-Policy Platform on Biodiversity and Ecosystem Services (IPBES), said the UN had put forth an "outstanding" document, but warned its goals may not be met without the signatures of major polluters.
"Many of the most important countries in the world that are causing climate change due to their emissions of greenhouse gases, and/or are destroying their biodiversity, are not signatures to this pledge. Without countries such as the USA, Brazil, China, Russia, India, and Australia we cannot succeed in achieving the Paris climate goal or halting and ultimately reversing the loss of biodiversity," he said.