Luminary lauded with re-named building

Print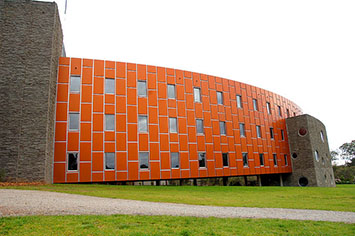 A building at a leading Melbourne university campus has been renamed in honour of education leader Professor Leo Foster.
Building 220 at the Bundoora RMIT campus will now be known as the Leo Foster Building, in recognition of one man's contribution to Australian education.
More than 14,000 students graduated under the directorship of Professor Foster during his ten years as Director of the Phillip Institute of Technology. Foster served in a broad range of positions in the education discipline, from lecturer in education and science at Melbourne Secondary Teachers College to Dean of the Faculty of Education at the Western Australian Institute of Technology.
He helped found the annual Women in Technology Scholarships with Kodak in the mid-1980s, and later was joined by four RMIT trustees to create the RMIT Foundation.
Professor Foster continues as a trustee of the foundation, actively helping students study abroad. He also currently serves as chairman of the Board of Directors of the Carinya Society, an organisation providing Day Training Support and Accommodation Services for Intellectually Disabled Adults.