Locals warn of rising brain drain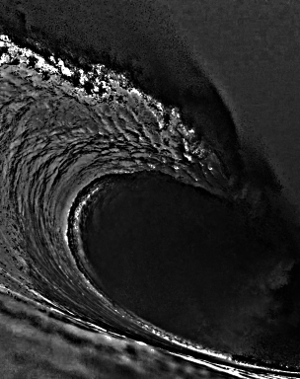 Top Australian scientists have warned that the CSIRO's "trashed" reputation is causing the next generation of experts to seek work somewhere else.
Hundreds of jobs at the CSIRO are on the chopping block, set to go by mid 2017.
This includes an estimated 100 positions from the 191-person staff at the Oceans and Atmosphere Unit, and another 100 from land and water research.
Leaders of the Australian Antarctic Division (AAD) and Institute for Marine and Antarctic Studies (IMAS) appeared before Tasmania's Senate Select Committee into Scrutiny of Government Budget Measures in Hobart this week, headed by Tasmanian Greens senator Peter Whish-Wilson.
IMAS executive director Richard Coleman said the world was watching.
Professor Bindoff spoke about a science conference he attended in New Orleans last week.
"The questioners were always asking; 'What is going on in the CSIRO?'" he said.
He said the international scientific community was "all very sensitised" to the changes, as highlighted by a recent New York Times editorial.
"It shows how influential Hobart has been," Professor Bindoff said.
"Our whole reputation is at risk," Professor Coleman said this week.
"It's our international reputation in delivering results."
Another Hobart-based marine scientist, Dr Richard Matear, said there is a "toxic environment" within the CSIRO from scientists constantly questioning their future.
Dr Matear said it was pushing leading scientists to further their opportunities overseas.
Another scientist, Dr John Church, told the Senate committee the CSIRO's "reputation was trashed".
Dr Church said he expected to lose his own job, but did not expect to find out too soon due to a lack of consultation.
The AAD's chief scientist Dr Gwen Fenton accused the CSIRO of not consulting with program heads about the proposed restructure.
AAD head Dr Nick Gales discussed the issue with officials in Canberra this week, about 300 CSIRO workers and family members protesting against the proposed cuts outside the meeting.
But the CSIRO says it has been misrepresented.
A CSIRO spokesperson has told reporters that it is still in the consultation phase for "the future structure of CSIRO Oceans and Atmosphere group and the CSIRO Tasmanian workforce in general".
They said the figure of 100 jobs to go from the Oceans and Atmosphere group was inaccurate.
"As the evidence given to the hearing states there will be a hire of 35 so net loss of 65," the statement read.
"We do know only a fraction of the jobs impacted would affect Hobart or Tasmania in general.
"Hobart is and will remain a unique location for CSIRO, not just for oceanographic and atmospheric research but also for the digital technology needed to understand the vast amounts of data created by that research.
"CSIRO will continue to employ more than 300 scientists working on climate adaptation and mitigation research."