Lithium boost backed

Print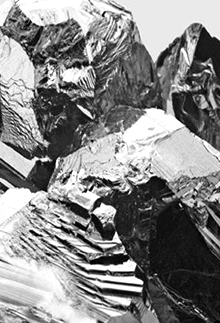 The Federal Government has invested in a company that claims it can revolutionise lithium production.
The Clean Energy Finance Corporation (CEFC), on behalf of the Federal Government, has made a $1.5 million investment in new lithium producer, Novalith.
The funding will allow Novalith to finance the build-out and operation of a pilot plant in Sydney, as it moves toward the development of a commercial demonstration plant.
Lithium is a key component of rechargeable batteries, used to electrify transport and decarbonise energy markets. However, conventional lithium mining and production methods can have a material carbon and cost footprint.
The Novalith LiCAL technology could transform this production process, drawing on intellectual property developed by chemical engineer Professor Brian Haynes, Emeritus Professor at the University of Sydney.
The Novalith process for extracting lithium consumes carbon dioxide as a reagent, reducing emissions, eliminating the need for conventionally consumed chemicals and minimising waste footprints.
The Novalith approach also negates the need for extensive offshore processing, enabling Australian-produced lithium ore to be processed closer to mine sites, further strengthening the sustainability of the supply chain.
With most hard rock lithium produced in Australia exported for processing, there is significant potential for Australia to add value to its minerals sector, by developing its own lithium processing and purification industry.
Analysis suggests a diversified battery industry using onshore materials processing could create more than 34,000 jobs and increase the value of the Australian battery industry by $7.4 billion by 2030.