Liking maths matters

Print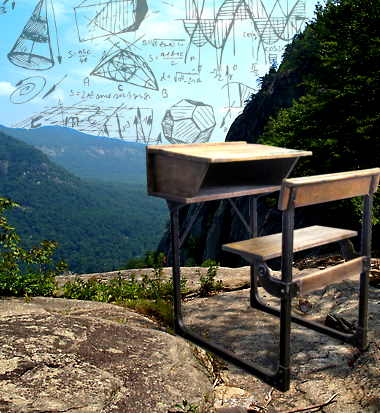 In a shock discovery, researchers have found kids who enjoy maths are better at it.
A new longitudinal study from Germany looked at how students' emotions relate to their achievement in school.
The study focused on achievement in maths, which is known to prompt strong emotional reactions in students.
"We found that emotions influenced students' math achievement over the years," explains Reinhard Pekrun, professor of psychology at the University of Munich and Australian Catholic University, who led the research.
"Students with higher intelligence had better grades and test scores, but those who also enjoyed and took pride in math had even better achievement. Students who experienced anger, anxiety, shame, boredom, or hopelessness had lower achievement."
The research included annual assessments of emotions and achievement in maths in 3,425 students from grades 5 through 9, comprising a broad mix of socioeconomic backgrounds and both urban and rural locations.
Students' self-reported emotions were measured by questionnaires, and their achievement was assessed by year-end grades and scores on a maths test.
The study also found that achievement affected students' emotions over time:
"Successful performance in math increased students' positive emotions and decreased their negative emotions over the years," according to Stephanie Lichtenfeld, senior lecturer at the University of Munich, who co-authored the study.
"In contrast, students with poor grades and test scores suffered from a decline in positive emotions and an increase in negative emotions, such as math anxiety and math boredom. Thus, these students become caught in a downward spiral of negative emotion and poor achievement."
While the results are consistent with previous studies showing that emotions and academic achievement are correlated, they go beyond these to suggest that emotions influence adolescents' achievement over and above the effects of general cognitive ability and prior accomplishments, the authors note.