Libertarians deny school money link

Print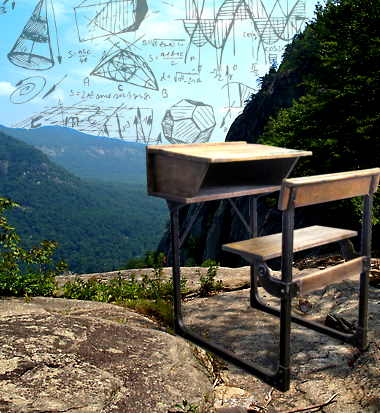 A new study using Australian data says increased school funding does not lead to better performance.
University of Wollongong Graduate School of Education head Ken Gannicott looked at NAPLAN scores for more than 2,000 schools, both primary and high schools.
The study appears in Policy, a magazine produced by the libertarian, free market, small government think tank the Centre for Independent Studies'.
Professor Gannicott's statistical review found that increased funding per student was actually linked to lower performance.
The study has been used to reject Labor's promise of a $4.5 billion education funding boost if it wins the next election.
"There is no evidence that system-wide extra funding is necessary for good NAPLAN performance," Professor Gannicott told reporters.
He also said that the Gonski needs-based school funding model was unnecessary, because the stats show low-performing schools already receive more money on average.
Professor Gannicott says that primary schools with NAPLAN scores at or below the national minimum standard received an average of $14,226 funding per student, compared to the average $11,447 per student at schools that are performing well.
"No matter whether we use a simple test of the relationship between school funding and NAPLAN scores, or whether we include additional explanatory variables such as the socioeconomic background of the students, the result is the same: school performance is negatively related to funding," he said.
The researcher said it was not just a matter of money, pointing to figures showing Australia spends about 4 per cent of GDP on schools, compared to the OECD average of 3.7 per cent.
"The reasons for low performance are complex, but funding is clearly not the major explanation."
Professor Gannicott conceded that targeted programs could have a positive educational effect, but said it was not just about specific dollar values.
"I think we should be looking at things the other way around... we are putting a massive emphasis on Gonski spending... we haven't heard very much about what they are going to do with it," he said.
Australian Education Union president Correna Haythorpe rejected the findings.
"This analysis ignores the improved results that Gonski funding is delivering in schools across Australia which have received Gonski funding directly and are using it to provide more one-to-one help in class for students, extra literacy and numeracy programs and other targeted support," she told Fairfax.
"This report goes against overwhelming evidence from across the OECD that better, and more equitable, funding is the key to lifting a school system's overall performance."