Ladybird among 'bots by Researcher of the Year

Print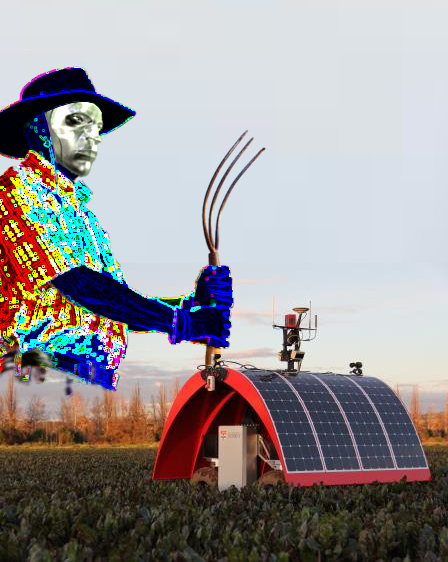 A giant robotic "ladybird" has been awarded for its contribution to the future of farming.
University of Sydney robotics expert Professor Salah Sukkarieh has been named 'Researcher of the Year' by the Australian vegetable industry group Ausveg for his work on intelligent farm robots,.
The Ladybird is one of his designs, made specifically for the vegetable industry.
It is the result of efforts to create a ground robot to support intelligent software and sensor networks. Ladybird has the capability to conduct autonomous farm surveillance, mapping, classification, and detection for a variety of different vegetables and pests.
Professor Sukkarieh says the automation of on-farm processes is will play a big role in minimising input and maximising output of future agriculture.
Automation can help to increase efficiency and yield by having many of the manual tasks of farming performed by specially-designed agricultural robots.
"Ladybird focuses on broad acre agriculture and is solar-electric powered. It has an array of sensors for detecting vegetable growth and pest species, either plant or animal," he said.
"She also has a robotic arm for the purposes of removing weeds as well as the potential for autonomous harvesting."
Ladybird 's first field trip in Cowra has been a success.
"The robot was able to drive fully autonomously up and down rows and from one row to the next, while gathering sensor data. Sensors include lasers, cameras and hyper spectral cameras," Professor Sukkarieh says.
"Part of our research program is to find new ways to provide valuable information to growers about the state of their paddocks. "
The solar-electric robot charged-up before heading to the onion, beetroot and spinach grounds of Cowra, and remained fully operational for three consecutive days on the farm.
Future testing of the Ladybird will include a manipulator arm located under the robot to spot or sample plants, looking further toward fully-automated harvesting.