High-tech eyes on ancient art

Print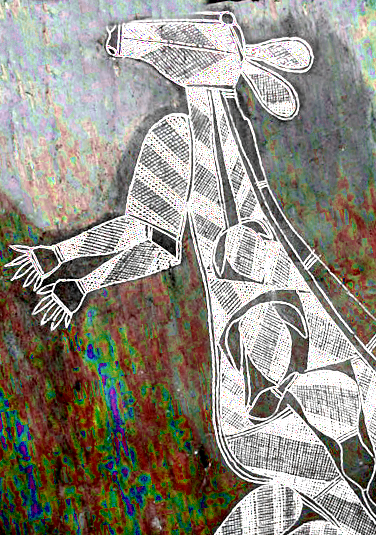 Some of Australia's most futuristic machines are being used to study some of the nation's oldest artworks.
The first-ever analysis of Australian Aboriginal ochre artefacts using advanced X-ray technology is giving new insights into the origin and techniques used in Indigenous artworks.
While valuable old European-style artworks have been analysed using techniques like X-ray fluorescence microscopy (XFM), the new research is the start of a much-needed 'hands-off' high-tech analysis of Aboriginal Australian art, such as bark paintings.
For eons, the first Australians have used wood and bark, ochres of many colours for cultural expression and exchange of ideas and knowledge.
Using the XFM beamline at the Australian Synchotron in Melbourne, researchers have analysed two different objects; a boomerang and bark painting from the SA Museum's Australian Aboriginal Cultures Collection.
"In the case of investigating the fine lines and dots in many Indigenous objects, this technique has unparalleled resolution over other existing techniques," the researchers say in their paper, just published by the Royal Society of Chemistry (RSC).
"The compilation of these data into elemental maps allows further insights into the composition, application and layering of natural pigment on the micron scale, and may facilitate further cultural interpretation of the objects, as well as expand the capability of the [synchotron beamline] technique towards complex analytical problems."
Australian Institute of Nuclear Science and Engineering (AINSE) Senior Research Fellow Dr Popelka-Filcoff says the latest ochre research project is "novel and exciting" from both a scientific and cultural perspective.
"The findings from across Australia will help to reconstruct ancient exchange routes, build on the existing provenance of Aboriginal art and objects, and help conservation and authentication studies," Dr Popelka-Filcoff says.
The use of a high sensitivity X-ray fluorescence detector allows the radiation dose, particularly on very old objects, to be as low as possible and yet returns amounts of data of orders of magnitude greater than other traditional X-ray methods.
Without disturbing the ochre, experts can gain accurate data on the composition of the mineral pigments and enhance knowledge of how to better conserve artefacts.
The latest findings have been published in the RCS analytical chemistry journal Emerging Investigators issue.