Google turns to local tech-heads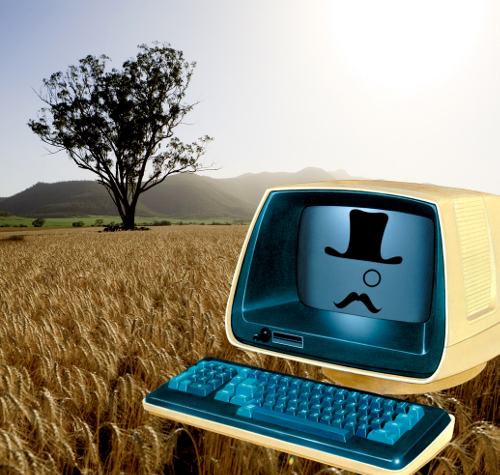 Google is looking to hire Australia's best and brightest hackers.
Figures collected as part of the Government's Cyber Security Strategy show the number of people taking up ICT degrees has halved over the last decade, and the shortage is being felt by even the biggest players in the tech industry.
Parisa Tabriz, head of security for the Google Chrome internet browser, says it is getting increasingly difficult to put together a good tech team.
"I think finding the right people who have the skills of someone who can hack into a system but ultimately want to make it more secure and not use those skills for bad and are willing to also work in a big software company — it's hard to find that intersection of good people," she told the ABC.
The internet giant is now turning its eyes to the Australian market.
"Sydney's actually been a really good recruiting spot for some security people because there's good universities that really help train cyber security professionals."
But there is concern that if Google starts sweeping up Australian hackers, there may be no one left to fill government security positions.
The Federal Government expects demand for cyber security services to grow by around 20 per cent over the next five years.
"It's not just scientists that we need and mathematicians that we need — we need a whole bunch of people in what is now not just a national security issue in the traditional sense of the word, but a national security issue in the true sense," the Prime Minister's Special Advisor on Cyber Security Alastair MacGibbon said.
"Everything that underpins our economy and our society runs on these systems and we need be increasingly capable as a nation to secure them.
"Anecdotally, when you talk to federal and state government agencies, they'll say that it's difficult to recruit people — no doubt.
"I think part of the problem is that it's a problem that affects everyone but no-one's ultimately responsible for it."
A survey of Australian Information Security Association members found that 86 per cent were concerned about the shortages.
Assistant Secretary for Cyber Security at the Australian Signals Directorate, Michael Scott, recently told a Senate hearing that the lengthy process required to get top secret clearance was a hindrance.
"The demand for specialists with those skills is so great, many of them aren't prepared to wait to get a security clearance," Mr Scott said.
"So having a space where they can perform work at a lower level of classification is going to help with our task of recruiting."
One major way to identify the next generation of cyber security experts has been through the Cyber Security Challenge, which has been re-tooled this year to better align with the initiatives of the Cyber Security Strategy.