First People lead green response

Print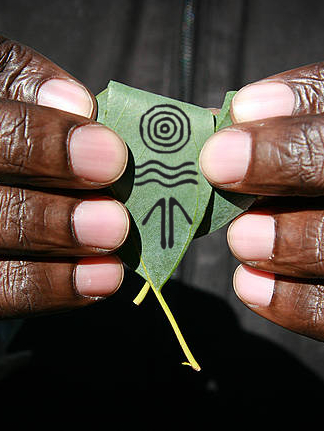 Traditional Owners and scientists are meeting to form a First People's-led response to climate change.
An event called The Gathering is bringing together more than 120 Traditional Owners representing more than 40 different First People's groups and scientists to share knowledge and co-design and develop adaptation and mitigation strategies.
The five-day talks in the Queensland city of Cairns are aimed at providing communities with the tools to respond to climate change-induced events like marine heatwaves, rising sea levels, bushfires, and heatwaves, which have a significant impact on First Peoples on Country, particularly in remote and isolated communities.
Gimuy Walubara Yidinji Traditional Owner from the Cairns area, Gudjugudju, says that Traditional Owners can learn from each other on how to respond to a changing climate.
"We need to understand and prepare for climate change now and into the future," Mr Gudjugudju said.
"We always had dialogue together, between different Traditional Owner groups, as climate changed in the past. We need to continue these dialogues today."
Yirrganydji Traditional Owner from the Cairns area, Gavin Singleton, said that First Peoples were on the front line of the changing climate.
"From changing weather patterns, to shifts in natural ecosystems, climate change is a clear and present threat to our people and our culture," Mr Singleton said.
"While there is an obvious need to enhance and support the ability of First Peoples to adapt to a changing climate, this gap will only be addressed if First Peoples are engaged and included at the design stage of research.
"The Gathering has provided an opportunity for us to redefine what this process of collaboration should look like," he said.
The Federal Government's National Environmental Science Program (NESP) Earth Systems and Climate Change (ESCC) leader Dr David Karoly said the scientific community is proud to facilitate the dialogue with First Peoples.
"Climate science has helped to establish a clear line of evidence of a changing climate due to increased human fossil carbon emissions, and many First Peoples are already using climate change science to care for Country and communities," Dr Karoly said.
"There is an immense opportunity for climate scientists and Traditional Owners to work together. The Gathering will build strong relationships and forge positive paths forward to tackle common climate challenges.
"The Gathering is an Indigenous-led, co-designed process that has been developed with a First Peoples-led Steering Committee of ten Traditional Owners and the ESCC Hub. It's all about First Peoples having a genuine seat at the table, and the way we have designed this event reflects just that," he said.