Fat linked to brain decline

Print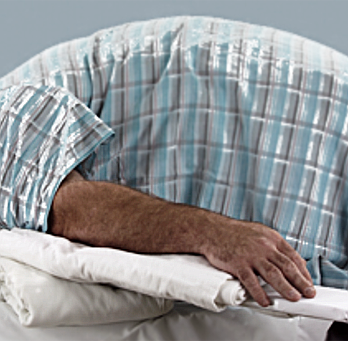 Harmful body fat could increase the risk of dementia and stroke.
New Australian research suggests increased body fat incrementally leads to increased atrophy of grey matter in the brain and consequently higher risk of declining brain health.
"Obesity is a genetically complex condition characterised by excessive body fat," says lead researcher Dr Anwar Mulugeta.
"Commonly linked to cardiovascular disease, type 2 diabetes, and chronic inflammation (a marker of dementia), obesity currently costs Australia's economy about $8.6 billion dollars each year.
"While the disease burden of obesity has increased over the past five decades, the complex nature of the disease means that not all obese individuals are metabolically unhealthy, which makes it difficult to pinpoint who is at risk of associated diseases, and who is not.
"Certainly, being overweight generally increases your risk for cardiovascular disease, type 2 diabetes, and low-grade inflammation, but understanding the level of risk is important to better direct supports.
"In this study, we investigated the causal relationships of individuals within three metabolically different obesity types ­– unfavourable, neutral and favourable – to establish whether specific weight groups were more at risk than others.
"Generally, the three obesity subtypes have a characteristic of higher body mass index, yet, each type varies in terms of body fat and visceral fat distribution, with a different risk of cardiometabolic diseases.
"We found that people with higher levels of obesity especially those with metabolically unfavourable and neutral adiposity subtypes had much lower levels of grey brain matter, indicating that these people may have compromised brain function which needed further investigation.
"However, we did not find conclusive evidence to link a specific obesity subtype with dementia or stroke. Instead, our study suggests the possible role of inflammation and metabolic abnormalities and how they can contribute to obesity and grey matter volume reduction."
The full study is accessible here.