Facebook users map ads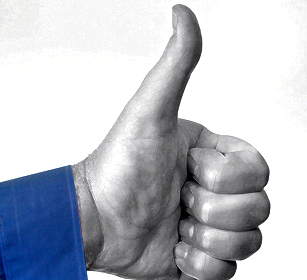 A citizen science project is looking at Facebook's use of 'dark ads'.
The Australian Ad Observatory project led by QUT's Professor Daniel Angus and Professor Mark Andrejevic from Monash University aims to provide accountability and transparency around Facebook's use of advertising.
To find out how they are being targeted participants can install an extension on their laptop or desktop web browser that collects all the ads they see when they go on Facebook.
Users will gain an understanding of the pattern of the ads and an idea of whether they are being targeted for particular types of products or services.
The extension also allows researchers to see overall patterns of ad targeting and only collects the ads (posts identified as 'sponsored content') and not any personal information other than demographic information supplied by users when installing the extension.
"The goal is to provide some visibility into a form of advertising that is no longer publicly visible because it is delivered on personal devices based on large, private collections of data," said Professor Angus.
"Far removed from the free and open ideals of the early web, today the vast bulk of our personal data is held within 'walled gardens' controlled by a handful of tech giants such as Facebook.
"This data is a goldmine for advertisers and online advertising works very differently to other more traditional mediums.
"With television, anyone watching the same channel in the same region sees the same ad. On your personal digital devices, however, the ad may be targeted to you based on detailed information about your past behaviour, your interests, and your preferences.
"It can also be tailored to you based on a psychological profile that suggests what type of advertising appeal might work best for you. It could be fear based, for example, or a humour-based one.
"The use of 'dark ads' has made it possible to discriminate in online advertising and to engage in forms of stereotyping and manipulation that are invisible to consumers."
Professor Angus says there is increasing speculation about how Facebook decides what ads its users see.
"While they have provided some transparency via the Facebook Ad Library, this offers significantly limited information, is not independently verified, and removes inactive ads from its public database," he said.
"The lack of information on algorithmically targeted advertising practices means that we have few ways of knowing if there are breaches of advertising codes of practice, or other potentially problematic activities occurring.
"We also do not know how the ad environment is being transformed by the detailed tracking of individual users. The platforms claim this type of advertising is more relevant to users, but everyday experience suggests these claims may be overblown.
"Advertising, which plays an important role in shaping consumer values and associations, has a long history of predatory targeting and stereotyping of vulnerable groups. We need to be able to see ads and how they are being targeted in order to determine whether these practices persist online. Without some form of accountability, advertisers and platforms have less incentive to avoid socially harmful practices.
"That's where the Australian Ad Observatory project comes in and the more participants we can attract, the greater the transparency."