Facebook cuts off Cambridge

Print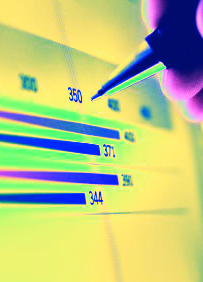 Facebook has suspended Cambridge Analytica over improperly obtained user data.
It comes after reports in The New York Times and The Guardian that one of the largest data leaks in Facebook history allowed Cambridge Analytica access to data that formed the basis of its work on Donald Trump's 2016 presidential campaign.
Cambridge Analytica builds psychological profiles based on personal details from millions of online accounts to categorise individual voters.
The company became particularly well known for its political work during the 2016 US presidential campaign, working for both the primary campaign of Texas Republican Senator Ted Cruz and Donald Trump's election campaign.
Steve Bannon was vice-president and secretary of Cambridge Analytica from June 2014 to August 2016, when he became CEO of the Trump campaign.
Cambridge Analytica is accused of tapping the Facebook profiles of more than 50 million users without their permission.
Facebook says Cambridge Analytica had for several years been receiving user data from a Facebook app that posed as a psychological research tool.
Cambridge was not officially authorised to have the information.
Around 270,000 people downloaded and shared personal details with the app.
Facebook says Cambridge Analytica told it in 2015 that it had destroyed the information, but the social network says not all the data was deleted.
Former Cambridge employee Christopher Wylie, the whistleblower behind the story, told The Guardian that the data was used to better target political ads.
"We exploited Facebook to harvest millions of people's profiles. And built models to exploit what we knew about them and target their inner demons," he said.
"That was the basis the entire company was built on."
Facebook also suspended access for Cambridge Analytica's parent company, Strategic Communication Laboratories, and the man who created the app that was used to get the data, University of Cambridge psychology academic Aleksandr Kogan.
Cambridge Analytica says its parent company's SCL Elections unit hired Dr Kogan to undertake "a large scale research project in the US", but maintains that it deleted all data from Dr Kogan's company after learning the data was obtained in violation of Facebook policies.