F-35's fly by to silence critics

Print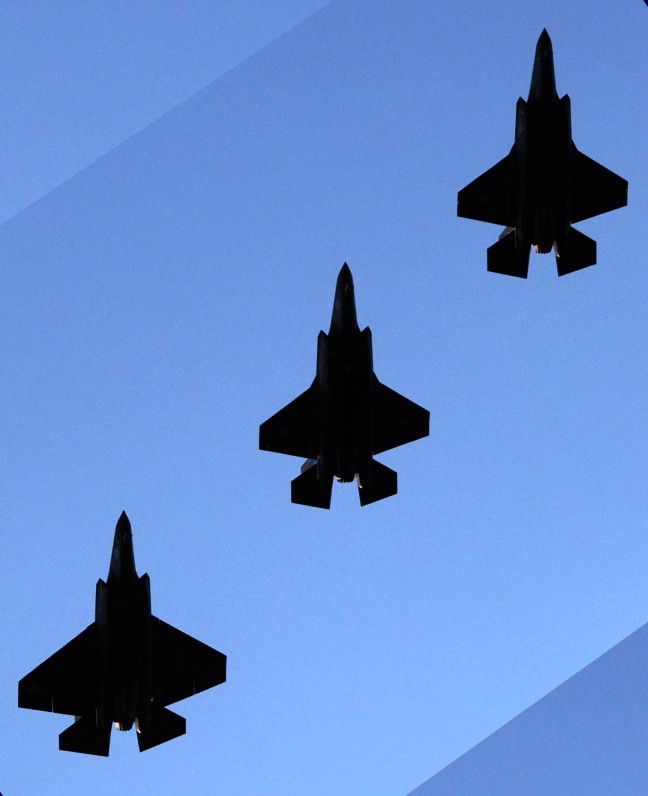 The Joint Strike Fighter has finally made it to Australian soil.
The Royal Australian Air Force landed two F-35 JSF aircraft at Amberley Air Force Base outside Brisbane on Monday.
The two jets have been at Luke Air Force Base, where Royal Australian Air Force pilots were training to fly the next-generation aircraft.
The Federal Government is spending $17 billion on 72 F-35 aircraft, despite it being plagued by a string of cost overruns, delays, and ongoing concerns about its performance and safety.
The two F-35's are not part of Australia's official order, which are due to be delivered in 2018.
The fighters will soon be on public display at the Avalon Air Show in Victoria.
The Defence Minister recently told the ABC that the combat planes' visit could silence critics.
"I think it's an important undertaking and I think Avalon is a perfect time to do it," Senator Payne said.
"I know that the Air Force is particularly pleased to have the opportunity and I look forward to some chances for people who have been following this story for some time to actually see it over our own continent."
Meanwhile, reports say the Chinese military has developed a radical new "quantum" radar that can detect stealth fighters at great distances, making the ultra-expensive new F-35 obsolete.