Experts urge action on fat

Print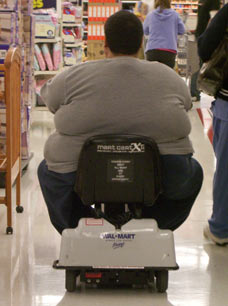 Health experts say the lack of a strong approach to the Australian obesity epidemic is 'unacceptable'.
Chair of the Council of Presidents of Medical Colleges, Laureate Professor Nick Talley, chaired the recent National Health Summit on Obesity.
The meetings established a six-point plan of action to help Australia battle its growing girth.
Recognition of obesity as a chronic disease with multiple causes: remove stigma, focus on prevention (especially in children) and maximise access to optimal disease management.
Education and upskilling: build health professional capability in the prevention and management of obesity by upskilling through education and training, provide disease management toolboxes, and fund clinical research to identify new evidence-based prevention and treatment strategies.
Health professionals leading by example: encourage health professionals to lead by example with initiatives across universities, hospitals and health services, including reducing access to sugar-sweetened beverages and processed foods on site, and promoting a greater variety of fresh foods and water as healthier choices for staff, students and visitors.
Pre-conception planning: focus on prevention before and early after birth, provide obesity prevention and care for all women as part of routine perinatal care (and women and men before conception), and provide support services after birth via a nationally funded strategy.
National obesity prevention strategy: develop and adopt a new comprehensive evidence-based strategy including a focus on diet, exercise and healthy cities (bringing health expertise to the table to maximise the benefits of new urban planning).
Stronger voluntary regulation and new legislation: incentivise voluntary food reformulation and support food ratings, reduce unhealthy food marketing to children, reduce the consumption of unhealthy high sugar beverages and foods by implementing a sugar-sweetened beverage tax, and use the funding to support the entire plan.
"It is time now that Australian health care professionals, organisations training future health care professionals, and government at all levels begin looking at what we can do together; the six-point plan is a start," Professor Talley says.
"The current lack of a coordinated national approach is not acceptable."
Professor Talley has written about the issue in the new edition of the Medical Journal of Australia.