Experts to inspect fish deaths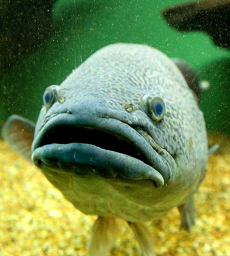 UPDATE 23/01 - The Federal Government has ordered an independent study of the recent mass fish deaths, just a day after Labor said it had commissioned a report.
ORIGINAL 21/02 - The Australian Academy of Science is preparing an independent report on the Murray-Darling Basin fish deaths.
Opposition Leader Bill Shorten had asked Prime Minister Scott Morrison for bipartisan support for an emergency scientific taskforce after reports of a series incidents in recent months, which have left hundreds of thousands of fish dead across a 40-kilometre stretch of the Darling River near Menindee in far-western New South Wales.
The Prime Minister and his deputy Michael McCormack say federal and state water managers are already using expert advice to manage rivers, and do not need any more.
Mr Shorten wants independent experts to investigate whether water diversions and water management practices, "have caused or exacerbated the scale of this disaster".
The academy will provide advice the weekend before the first parliamentary sitting week this year, and Mr Shorten says he plans to present it to Parliament during that week.
Australian Academy of Science president Professor John Shine says; "Science is critical to support decision making in creating and maintaining a healthy river system in Australia".
"The Australian Academy of Science will commence work immediately by consulting with the other learned academies to convene a group of multidisciplinary experts to provide independent scientific advice on this matter," he told reporters.
"The fish kill is a multi-factorial issue and the multidisciplinary panel of experts the Academy of Science will assemble will be knowledgeable across a range of matters that will allow it to respond to the request by the Leader of the Opposition.
"A commitment to using science from independent expert sources to inform policy decisions is crucial for effective decision making in Australia."
Research by the Australia Institute released in recent days suggests that the Darling River fish kill was due to the mismanagement of the Menindee Lakes in southwest New South Wales.
A report on the situation (available in PDF form, here), made a number of key findings, including;
The Lakes were drained in 2016-17 at a time when downstream areas did not need water - South Australia was experiencing flooding and all Murray irrigation demand was met
The Lakes were drained by the Murray Darling Basin Authority (MDBA), which is directed by the state governments. Claims NSW could not have influenced the MDBA's actions are false
The water level in the Lakes is not being replenished by regular smaller flows. While large floods still reach Menindee, regular small-medium flows have decreased dramatically
MDBA research highlights and irrigation development in the northern Basin as playing a key role in reducing these smaller, regular flows, along with drought and climate change
Additionally, the final report from South Australia's Murray-Darling Basin Royal Commission will be published next Friday.
Royal Commissioner Bret Walker was not given any extra time to investigate the fish deaths in the Menindee Lakes and its meaning for South Australia, after a ruling by Attorney-General Vicki Chapman.
She said extending the probe would put an "unfair burden" on the state's taxpayers after an inquiry that has already cost $5 million.
Ms Chapman did agree to make the commissioner's report available online for 12 months.
The state government had planned to publish it, then delete it eight weeks later.
Mr Walker says his report needs to be made available to the public immediately and in full.
"The public expenditure on the (Murray-Darling) Basin Plan ... is such that the only legitimate expectation is that my findings, conclusions, recommendations and the reasons for them should all be available to be read, considered and criticised once I have delivered the report," he said in a letter to Ms Chapman.
"The criticism and justification of government conduct ... is best done openly."
The report will be published on the Department of Environment and Water website.